Married And Graduated On The Same Day
18 July 2018, 11:28 | Updated: 18 July 2018, 11:42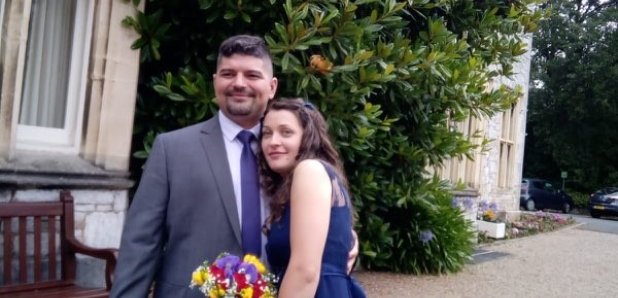 A young Romanian couple who met while studying together in Devon have married and graduated from The University of Exeter Medical School on the same day.
Nicoleta Craucuic and Alex Tirb honoured the city that brought them together by signing the marriage register in Exeter today, July 17 – in the morning of their graduation this afternoon.
The couple met over 1,600 miles away from home in Romania, while studying Medical Imaging at the University of Exeter Medical School.
They have now been together for over three years.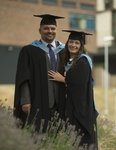 Over a year into their relationship, Alex popped the question to Nicoleta in 2016, while on their first holiday together in Edinburgh.
He said: "It's incredible really, it turns out that fate has a sweet face here, having met my future wife on the same course. Three hard years later, we're still together, still strong and looking forward to a bright future."
On their plans for the future, the couple intend to maintain their close proximity to each another in their jobs. Nicoleta said: "We're moving to Barnstaple and we're both going to be working as Radiographers at North Devon District Hospital.
"We went on placement together there in our first year and we were really impressed.
The pair will hold a wedding ceremony in Romania on September 1, surrounded by family and friends.