Plymouth drugs gang jailed
3 September 2018, 08:52 | Updated: 3 September 2018, 08:56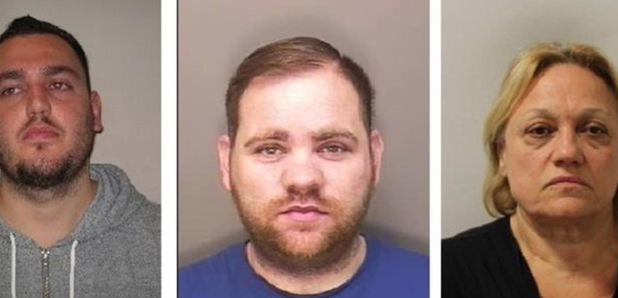 An organised crime group who trafficked over £300,000 of Class-A drugs into Plymouth have been jailed for 20 years.
The group, who operated between Plymouth, London and Cyprus, transported large quantities of heroin and crack cocaine between August 2016 and July 2017.
Local couriers based in Plymouth were collecting and delivering drugs between London and Plymouth. While the leader of the group relocated to Cyprus where he ran the financial side of the business.
George Pikounis, aged 29, from Cyprus was the lead organiser of the group was sentenced to eight years.
Martin Payne, aged 27, from Plymouth was the lieutenant of the group and received a sentence of six years.
Helen Katsigianni, aged 67, from London was an organiser and courier. She was given a three and a half year sentence.
Alan Welch, aged 45, from Plymouth was a local courier and money launderer. He was sentenced to 15 months, suspended for 2 years.
Nicola Baxter, aged 39, from Plymouth was a Plymouth based courier. She was sentenced to two years, suspended for two years.
Detective Constable Chris Louca said: "Devon and Cornwall Police are committed to tackling serious and organised criminality that impinges on the communities within our force.
"The investigation team produced over 10,000 pages of evidence that provided the court with a detailed account of the many facets of the investigation, including mobile phone data and financial records. The level of detail in the evidence was key to the defendants entering early guilty pleas and successfully convicting those who chose to stand trial.
"This investigation demonstrates the capacity and ability to investigate serious crime where the main subject is not living in the United Kingdom, but still committing offences that directly impacts our communities.
"Devon and Cornwall Police will and continue to seek to bring those responsible for serious offences within the area, regardless of where they reside.
"We would like to thank the Cypriot Law Enforcement Agencies and the National Crime Agency for their assistance in the overseas arrest and extradition of Pikounis."