Work starts on damaged Slapton road
16 July 2018, 16:25 | Updated: 16 July 2018, 16:30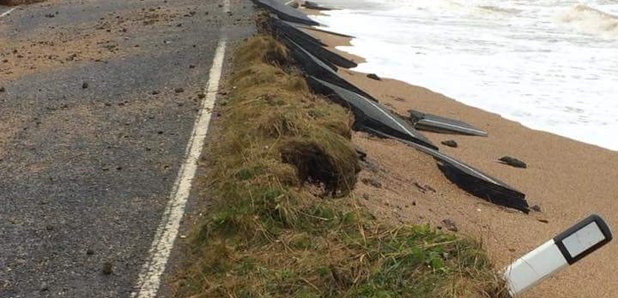 Work is underway to reconnect the A379 between Slapton and Strete Gate, which has been closed since being washed away by Storm Emma back in March.
Over the past few months, Devon County Council has been carrying out site inspections and drawing up a scheme to reinstate the road. Now contractor Alun Griffiths Ltd has started work on the southern section, near the junction to Slapton village.
A second section of the route towards Strete Gate will also be realigned as the scheme progresses. The County Council is awaiting planning approval to update the permission for this northern realignment of the route, to move it further north and west than in the approved scheme plans.
Other work will include the removal of the damaged lengths of carriageway and the realignment of the South West Coast Path.
Councillor Stuart Hughes, Devon County Council Cabinet Member for Highway Management, said: "We have always been committed to reconnecting this important route as soon as possible, and I'm sure that everyone will be pleased to see that work has now started on the ground. A lot of hard work has gone into the surveys and design work to reach this point, and contractor Alun Griffiths will be pulling out all the stops to carry out this work as quickly as possible so that we can re-open the road."