Fans Turn on Susanna Reid Following THAT Dionne Warwick Interview
15 September 2017, 17:51 | Updated: 15 September 2017, 17:55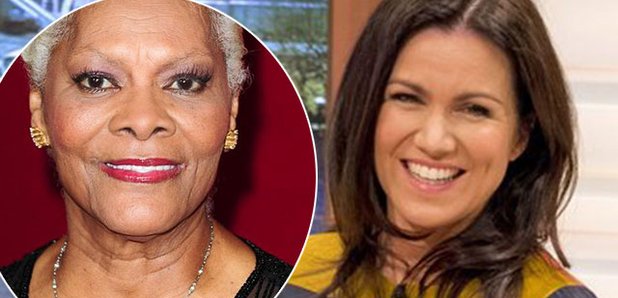 Dionne Warwick Asks Susanna Reid 'Why would you want to hurt me?'
Things got a little bit awkward on Good Morning Britain yesterday, the moment that Susanna Reid mentioned Whitney Houston.
Despite, Dionne Warwick coming in to talk about her upcoming performance at a charity event for Dot Com's children's foundation, Susanna took the moment to ask about her late cousin Whitney, and it didn't go down too well.
Fans quickly took to Twitter to congratulate Dionne on shutting down Susanna.
Oh oh.....Suzanna just got 'slayed' by Dionne Warwick! *high 5 Dionne!....... #goodmorningbritain #GMB

— Cassie (@CassieMaie) 14 September 2017
Well done #dionnewarwick standing up to @GMB "why would you want to bring that up & hurt me" of course you know that question would hurt!

— Sass (@SassyRugbyGirl) 14 September 2017
That's how you shut down irrelevant, so called journalism. Dionne Warwick@GMB

— Michelle (@shebshelly) 14 September 2017
Love Dionne Warwick. A pro. Great to see her put that silly GMB woman in her place. Some stupid people put there.

— Steve Brookstein (@stevebrookstein) 14 September 2017
Well said Dionne!