Win AMAZING Prizes With The Amazing CMK Christmas Switch On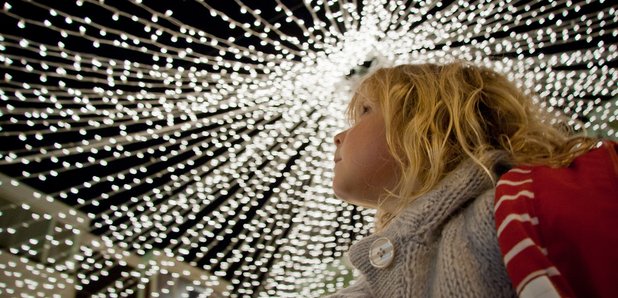 We're switching on Christmas in Milton Keynes on Saturday 18th November and we want you to be there as we've a whopping £1,000 of Christmas cash to be won on stage with Emma & Producer John.

Save the date as there's loads of family fun happening outside 'intu' Milton Keynes. Head to the horseshoe, just outside GAP and celebrate with us as there will be loads of singing, music, lasers and fireworks plus an appearance from Father Christmas.
There will be 

dance sets from DanceBox, performances from Arts1 Sixth Form College, the Salvation Army Band, school choirs and the Milton Keynes Brass Band.
So step into Christmas and bring the whole family and help us light up the city as we celebrate this amazing time of year.

Win Christmas Cash!
Want to be a winner? Then listen to Heart Breakfast with Ivan & Emma from Monday 13th to Friday 17th November as they'll be giving you the chance to win a £100 Love 2 Shop voucher and that days prize which could be anything from Cineworld passes and a £500 John Lewis Shopping Experience to a luxury overnight stay at City Stay Apartments, a meal at Maaya Indian and £250 to spend at intu Milton Keynes - take a look at all of the weekday prizes here.
PLUS you'll get to play on stage at the Amazing CMK Christmas Switch On on Saturday 18th November for the chance to win £1,000.
Play on air by texting in, and if you're one of our weekday winners you'll also get invited to the Amazing CMK Christmas Switch On on Saturday 18th November where a box will be waiting for you on stage. Only one lucky winning box contains a whopping £1,000! Will it be the box you choose?
If you don't win on air, you can also enter to win at the event on Saturday afternoon. Just make sure you're there between 3:30pm and 5pm when Emma & Producer John will be on stage asking you to text in to win. Then you too could get your hands on a £100 Love 2 Shop voucher and the final box on stage - will you get lucky?
The Amazing CMK Christmas Switch On
Organised by MKCCM
Like them on Facebook to keep up to date


CMK is an independent, not-for-profit organisation that seeks to influence future policy decisions that affect every business in Central Milton Keynes. They want to ensure the continued growth and prosperity by working closely with both public and private sector businesses.