Bedford's BIGGEST 80s Into The 90s Party!
20 June 2017, 10:21 | Updated: 20 June 2017, 10:24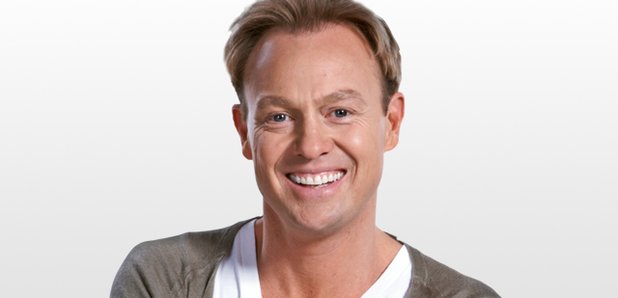 Bedford's BIGGEST '80s into the 90s' Party Night is coming! Join us in Bedford Park on Friday August 4th for a night of brilliant live music featuring the following huge acts from the 80s and 90s...
Jason Donovan
Go West
Nik Kershaw
Livin' Joy
Rozalla
Baby D


Bedford's Biggest Summer Party will take place in Bedford Park featuring an amazing line up specifically put together for Bedford!! For one night only 7 live acts who will take you through a journey from the 80's into the 90's!
We're bringing our very own Jason Donovan - who was the ultimate 80's heart-throb, and host of Rewind, every Sunday evening from 7pm on Heart! Jason commanded an audience of 22 million in 'Neighbours', dated Kylie and went on to score no fewer than 16 hit singles and sell over 30 million records worldwide.
Go West will be performing with full band. Their iconic 'King of Wishful Thinking' became a smash chart success when it featured in 'Pretty Woman' starring Julia Roberts, they also had their classic hit 'We Close Our Eyes', 'One Way Street' as featured in Rocky IV. The band have continued to have success and are one of the busiest touring bands of the 80's.
Nik Kershaw will also be performing with a full band. 1985 saw three hit singles, a world tour and an appearance in 'Live Aid'. Nik also wrote a number one hit for Chesney Hawkes 'The One and Only' and Elton John has described him as 'the best songwriter of a generation'.
The party continues into the 90's with some of the most iconic live acts of the era that dominated the club floors and continue to this day to be featured on club classic compilations. The acts include Livin' Joy whose club hit 'Dreamer' is sure to get the party started along with 'Don't Stop Movin'. Other acts include Baby D whose 'Let Me Be Your Fantasy' was on everyone's 90's playlist. Rozalla's feel good anthem 'Everybody's Free' will add to the atmosphere.
4.30pm Gates open
5.00pm 'Rozalla'
5.40pm 'Nik Kershaw'
6.35pm 'Baby D'
7.15pm 'Go West'
8.15pm 'Jason Donovan'
9.15pm 'Livin' Joy'
9.50pm 'Dave Pearce'
11.00pm Concert finishes (approx)
80's into the 90's – Friday 4th August 2017
Adults £29.50*
Child £15.00* (5-16 yrs)
VIP / Hospitality
Adult £98.00*
Child £28.00 * *
* subject to booking fees
** Note re "Limited amount of child tickets available" This appertains to hospitality tickets only.
Gates open – 4.30pm