Park's Trust Open Air Film Festival 2017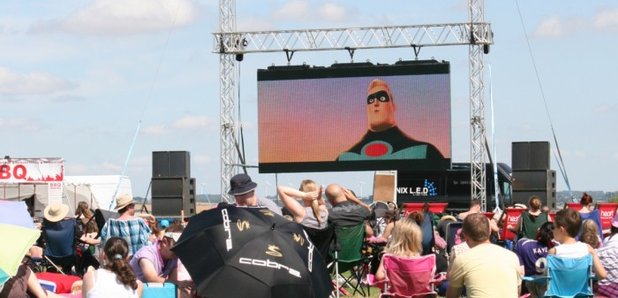 Join Heart in Campbell Park on Saturday August 19th and Sunday August 20th for the brilliant Park's Trust Open Air Film Festival There are loads of brilliant films to see, all voted for by YOU, so have a look at the list below, pick your favourites, and come and join us in Campbell Park!
This year, the theme is 'Best of the Open Air Film Festival' ... this means you you have chosen the movies from a shortlist of the very best from previous film festivals that have been held in Campbell Park since the event's inception in 2009!
So bring a chair, your friends and family, and sit back and enjoy films in the open air!
Saturday 19th August 2017
6pm – Back to the Future (PG) (116 minutes)
Sunday 20th August 2017
1pm – Toy Story (PG) (81 minutes)
3pm – Grease (PG) (106 minutes)
5pm – Top Gun (12) (110 minutes)
Everyone is welcome, it's totally FREE and you can park in the centre:mk car parks (John Lewis end), Xscape, MK Theatre Multi-storey and follow redway bridge which leads into the park.