Celebrate Christmas At The Mall, Luton & Win £500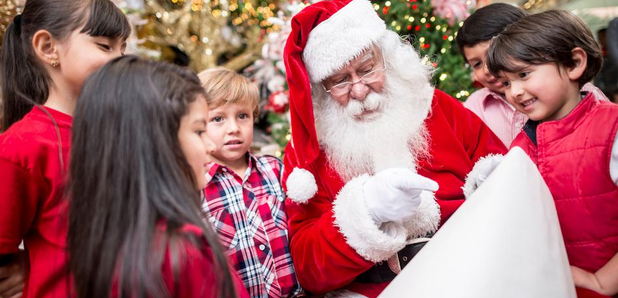 Christmas is coming and we're celebrating with The Mall, Luton and their BIG Christmas Parade and Party on Thursday 23rd November. Our Heart Angels will be there spreading Christmas cheer and they'll be joined by some very special guests... Peppa Pig and the PJ Masks!
Kicking off at 3pm, there's loads of festive family fun. Both Peppa Pig and the PJ Masks will be making personal appearances at intervals between 3pm - 7pm. They'll also join the Christmas procession at 5pm with the main man himself... Father Christmas.
The little ones can be transformed into an elf or a snow fairy as our Angels will be there with fairy wings, hats and face paints, and you can sing along to your favourite carols with performances from local choirs. Plus, why not make a start on getting all those presents sorted?
It's not just the Parade and Party to look forward to at The Mall, Luton this Christmas - they also have a whole calendar of events to enjoy.
Make the most of amazing discounts and get a great deal on Black Friday 24th November, as The Mall will be open from 7am to 8pm.
Visit Father Christmas and find out if your little ones have been naughty or nice. He will be in the magical Pixie Hollow in Central Square every day from Saturday 25th November, right up until Christmas Eve. Book online now for £4.50 per child.
There's also festive fun every weekend in December 
with FREE family workshops between 11am and 4pm in Church Street. There's something for everyone including Christmas Door Wreath making on 2nd and 3rd, 
Christmas cupcake workshops on 9th and 10th, a Men and Kids zone on 16th and 17th, then on 23rd & Christmas Eve you can learn how to decorate delicious gingerbread.
The Mall Shopping Centre,
Luton,
LU1 2TL
01582 412636