200 More Student Paramedics Wanted In The East
17 February 2015, 11:59 | Updated: 17 February 2015, 12:05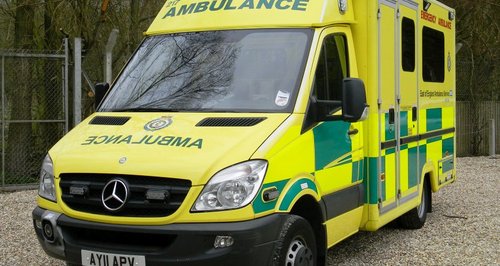 The East of England Ambulance Service has launched a new recruitment drive to get another 200 student paramedics.
It wants to employ a total of 400 new staff this year, and 200 people have already signed up.
Chief Executive Anthony Marsh said the service was hoping that hundreds more potential applicants would come forward to fulfil the remaining 200.
"We have the most ambitious paramedic recruitment campaign in the country.
"Not only have we already recruited more than 400 student paramedics, we are going to replicate that again this year."
Student paramedics go through eight weeks of training in the classroom and three weeks of blue-light driver training before starting on the front-line.
Jason Gillingham works as a manager for them, he told Heart a little bit about what these students will experience.
Anyone interested should go to http://www.eastamb.nhs.uk/working-for-us/student-paramedic-programme.htm