£4000 Worth Of Scouting Kit Stolen
18 April 2016, 19:33 | Updated: 18 April 2016, 19:51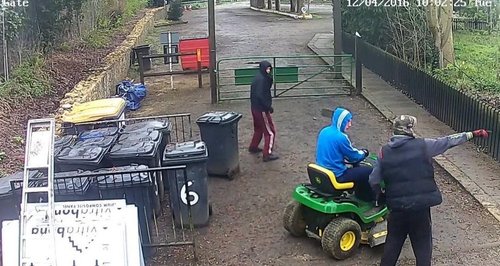 A Northamptonshire Scouts club near Milton Keynes have seen £4000 worth of kit stolen - and now a crowd-funding page has been set up to try to help.
The Cosgrove Quarries Scout Camp near Milton Keynes was broken into sometime between last Monday lunchtime and Tuesday lunchtime (11th-12th April) and during the robber, around £4000 worth of equipment was stolen.
The Scouts have given Heart CCTV of the break-in and police say they'd like to speak to the men on the images about the break-in.
Northants Police say no arrests have been made but as Cosgrove is small close-knit community, it's possible someone may remember seeing some one or somethings out of place last week, and if so, to get in touch.
A crowdfunding page has been set up to help the youngsters pay for replacement kit: HERE
The following images are also from the Scouts CCTV: