4DX Cinema Comes To Milton Keynes
30 January 2015, 06:00
The UK's first ever cinema screen which squirts out water, has moving seats and strobe lighting has opened in Milton Keynes.
Cineworld in the Xscape Centre provides a revolutionary cinematic experience which stimulates all five senses.
The new 4DX auditorium includes high-tech motion seats and special effects including wind, fog, lightning, bubbles, water, rain and scents, in both 2D and 3D formats.
There are currently eight smells installed to enhance the viewer's experience, including coffee, burning rubber, gun powder, raspberry rain and rose garden.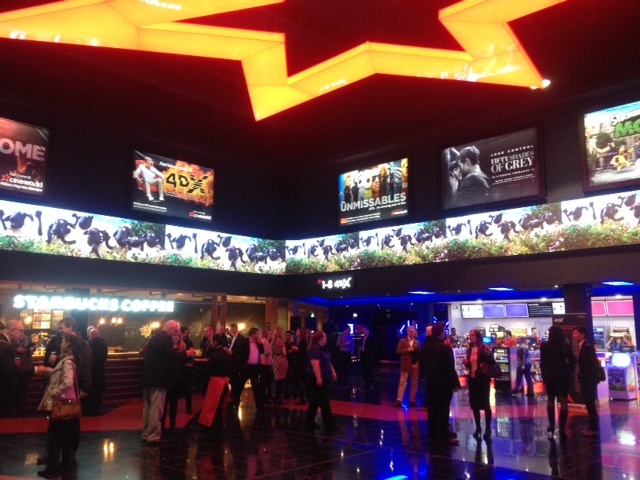 Justin Skinner, the Vice President of Marketing for Cineworld told Heart: "4DX is a totally immersive cinema experience. The extra D doesn't really do it justice because there are 15 different effects that you get in a 4D auditorium.
"It is a new experience of going to the cinema. Cinema has moved on and this is really the pinnacle of going to the movies."
The new auditorium has taken five months to finish and includes 140 seats plus a curved screen measuring 5.8m x 10.5m – bigger than a double decker bus.
The first film to be screened in 4DX is Kingsman: The Secret Service and thereafter customers can go to see upcoming movies, including Hollywood blockbusters and local hits of various genres as well.
4DX is considered today to be the biggest innovation in cinematic technology. It was developed in South Korea by the CJ conglomerate, a leader in the Asian entertainment industry. The new experience was then adopted by the big Hollywood Studios.
Mr Skinner told Heart Cineworld is planning to roll out 4DX screens to other cinemas too.
Mooky Greidinger, Cineworld's Chief Executive Officer said: "At Cineworld, we are committed to differentiating ourselves – ensuring we are at the forefront of innovation and technology, while giving our customers the most enhanced cinematic experience there is. This amazing new venture, in addition to our other offers, such as IMAX, Superscreen, VIP auditoriums, D-Box and now 4DX, allows our customer to choose not only which movie they wish to see, but also how they want to watch it."
Mark Johnson, General Manager at Cineworld Milton Keynes added: "We're delighted to be the first Cineworld cinema to be bringing 4DX to not only the people of Milton Keynes, but also the UK. We can't wait to see people's reactions!"