5 People At Northants Travellers Site Charged
17 July 2018, 19:50 | Updated: 17 July 2018, 19:53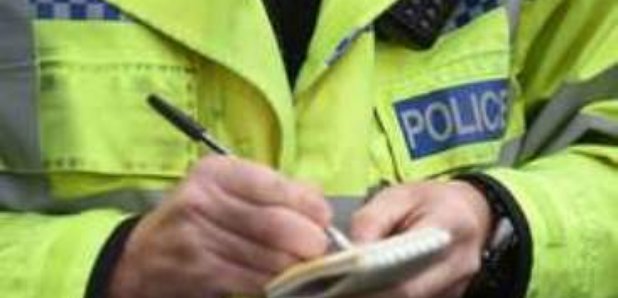 Northants Police raided the Dunroamin travellers site in Whitfield near Silverstone in February, following a series of thefts in the south of the county and connected with the investigation of more than 160 offences over several months.
The offences included thefts from motor vehicles, thefts from shops and making off without payment at petrol stations.

Today (Tuesday, July 17), four men have been charged with conspiracy to steal in relation to the offences.

They are James Devlin, 48, Jimmy Devlin, 18 and Noel Devlin, 27, all of Dunroamin Park, Whitfield, and Hughie Devlin, 25, of Staples Road, Bristol.

A 15 year-old boy who cannot be named for legal reasons has also been charged with conspiracy to steal.

Detective Inspector Simon Barnes, said:

"Since the arrest of these individuals, a considerable amount of work has been completed to identify victims and their stolen property as well as complete forensic enquiries and gather further evidence.

These charges would not have been possible without the support from members of the public who have been affected by this offending, coming forward to provide statements, complete identification procedures and identify recovered property as theirs.

I would really like to express my appreciation to them for their cooperation and support.

Further work continues with Thames Valley Police, who have recovered a substantial quantity of tools. These have now been catalogued and will be compared against all reported stolen property where there is a unique mark. Where a potential match is identified, we will contact victims directly in order to complete a viewing and identification. We have already been able to reunite several items of property back to their rightful owners and this remains a priority for us.

I want to be clear - Northamptonshire Police takes offending being committed by organised gangs extremely seriously and we will do all that we can to identify and arrest those responsible, in order to put them before a court and bring them to justice.

We do not underestimate the significant impact that these offences have had on individuals and small businesses alike. It is not simply the cost of replacing tools but the loss of income as a result of being unable to work and the extensive repair costs to vehicles, which are substantial.

We will continue to pursue the people who have committed these crimes and I would encourage anyone with any information connected to these offences to call us on 101 or Crimestoppers anonymously on 0800 555111."

All five of the people charged have been bailed with strict conditions and will attend Northampton Magistrates' Court on 27 September 2018.