50 Officers Look For Missing MK Woman
Police say they have 50 officers now looking for the whereabouts of missing Milton Keynes woman Natalie Hemming.
The 31 year-old was reported missing earlier this week after her last reported sighting was in Hemel Hempstead on Sunday afternoon - sometime between 3 and 4pm.
Police say Natalie had travelled to see her mother in Hemel. Police say at this stage, they don't know if Natalie made it home from Hemel to MK before she disappeared.
Yesterday (Wednesday 4th May), Thames Valley Police arrested a 42 year-old man from Milton Keynes on suspicion of murder, despite no body being found. Officially detectives say they are still treating it as a Missing Person's Case.
Forensics officers searched Natalie's home in Alderney Avenue in Newton Leys on Wednesday, where a police guard remains at the scene today.
Natalie is a mum of 3, her children are aged 3, 6 and 10 years old and haven't heard from their mum since the weekend.
As part of the investigation, police have seized a black Ford S-Max Titan X-Sport car, registration EJ12 UWG (pictured below).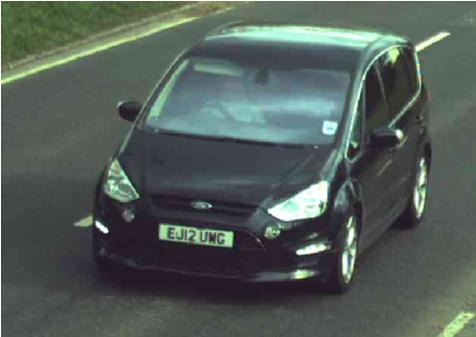 Police want to hear from anyone who saw it driving between Milton Keynes and Aylesbury at least 3 times on Sunday night, the evening of Natalie's disappearance.