£8m for Beds Police & Options For TVP, Northants
13 December 2018, 15:25 | Updated: 13 December 2018, 17:39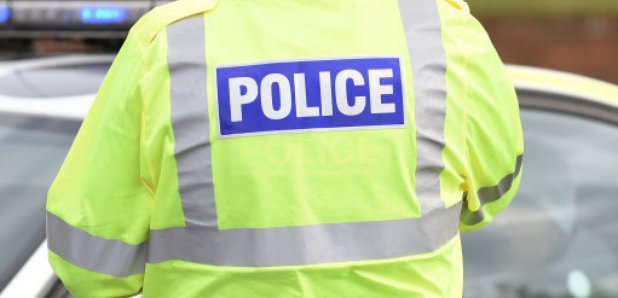 £8m has been given to Bedfordshire police to pay for more frontline officers
Out of the eastern region, 40% of all gun incidents in the past two and a half years have been in the county, showing the need for as many as possible.


The force has always maintained they haven't been funded enough considering the serious organised crime to and from the nearby capital, as well as the gang, gun and knife activity.

The Policing Settlement for 2019-20 will bring £8m extra into the coffers of cash-strapped Bedfordshire Police and was made up of £1.3m in extra core grant, £1.1m in a contribution for pensions, with the Treasury having calculated that the PCC will be able to raise £5.6m from council tax, if raising the precept by the maximum allowed of £24 per year for a Band D home.


Home Office and Treasury having clearly woken up to the need for action
Bedfordshire's Police and Crime Commissioner, Kathryn Holloway said:

"Finally, the funding of Bedfordshire Police is moving in the right direction with the Home Office and Treasury having clearly woken up to the need for action, given the gap between the frontline I can afford and that which is needed in a county facing such serious and complex crime, together with the burden that the recent pensions shortfall had placed on the budget; but all that will matter to the communities of Bedfordshire is what this means in extra officers and I anticipate that I will now be able to support Bedfordshire Police to recruit 160 new Police Constables in the coming financial year and 100 more in each of the two years beyond this, as well as balancing the books where police pensions are concerned."
Chief Constable Jon Boutcher said:
"I'm not pulling the wool over anyone's eyes: this is a single year deal and I have provided evidence to Government (in the Demand and Funding Analysis Report of October 2017) that we need 300 more officers and 80 more detectives just to come up to comparable levels with those police forces facing similar crime demands and it needs to be made sustainable, as promised, from 2020 when the whole funding formula is revised, but it would also deliberately mislead the public to suggest that this is not very good news indeed."
NORTHAMPTONSHIRE POLICE COMMISSIONER REACTION
Stephen Mold, the Northamptonshire Police and Crime Commissioner also responded to the Policing Minister's announcement of the provisional funding settlement for police across the UK:
"I welcome the Government's announcement that the funding available for policing will be increasing. I look forward to seeing the details and understanding what this will mean for us in Northamptonshire.
I have said many times that Northamptonshire does not receive a fair level of funding through the central government grant and while I welcome the increase announced today, it gives money for the coming year and I am working with the Home Office and with other Forces on the Comprehensive Spending Review to further press for a new funding formula that is fair to all.
I am committed to making Northamptonshire safer and ensuring our police have the resources to do that. I will be looking carefully at today's settlement so that I can prepare a draft budget and understand how much I will need to ask the people of Northamptonshire to contribute through their council tax.
THAMES VALLEY POLICE POSITION
Police and Crime Commissioner, Anthony Stansfeld:
"The funding settlement announced today by the Government recognises the increasing demand on the police, and particularly on forces such as Thames Valley.
I have lobbied the Government for a much-needed increase in police funding and so I am pleased that today the Government has announced that an additional £813m will be available nationally to Police and Crime Commissioners to fund local police forces. However, it must be recognised that more than half of this funding (£509m) is expected to come from local taxpayers by increasing the police portion of the Council Tax.
Demand on police forces has risen significantly in the last year as a result of changing crime. There has been a major increase in the reporting of high harm and previously hidden crimes such as child sexual abuse and modern slavery and the challenge from serious and organised crime networks is growing. In addition the police are dealing with a large amounts of non-crime business, especially in relation to mental health. Nationally there has also been a spike in serious violence and knife crime.
My focus will continue to be on delivering strong neighbourhood policing for all of the communities across the Thames Valley. This additional funding will allow us to avoid what would otherwise have been unacceptable reductions in resources and to invest in ensuring Thames Valley Police continue to protect our communities.
I will be sitting down with the Chief Constable over the next few days to consider how best to utilise this additional funding. There are significant competing demands and we will discuss the best way to invest this additional money in order to deliver the best possible operational policing. There will always be some inescapable cost pressures such as pay and price increases, and additional pension costs, but I want to ensure we provide additional funding for areas such as front-line police officers, improved call-handling (responding to 101 calls) and investigative capability.
I will be running a public consultation exercise over the Christmas period to gather local council taxpayer views on the proposed increase in the police portion of the council tax of £24 for a Band D property. This increase will enable me to protect many of the vital functions that may otherwise have been reduced, and ensure that Thames Valley Police has more resources to tackle crime and keep the public safe."