A5 Towcester - Road Shut Til Nearly Christmas
23 July 2018, 12:27 | Updated: 23 July 2018, 12:51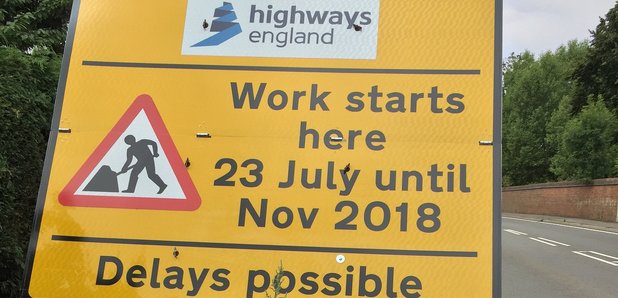 From today (Monday 23rd), the A5 through the middle of Towcester will be shut until nearly Christmas!
Traders have told Heart they're still hoping people will come into town to shop, as local access will be maintained, but the through route, A5 Watling Street will be closed until the end of November.

As its part of the national road network, the work is being carried by Highways England who say the repairs are essential on a long stretch between Marlow Road, south of the town centre, and the bridge over the River Tove, north of town (and just south of the A43 roundabout).

The work includes replacing a trench over a gas mains, repairing drains, kerbs, footpaths, resurfacing the carriageway, new traffic information surface data wires and new road studs.