A6 Closure Extended For Months
20 February 2017, 19:13 | Updated: 20 February 2017, 19:19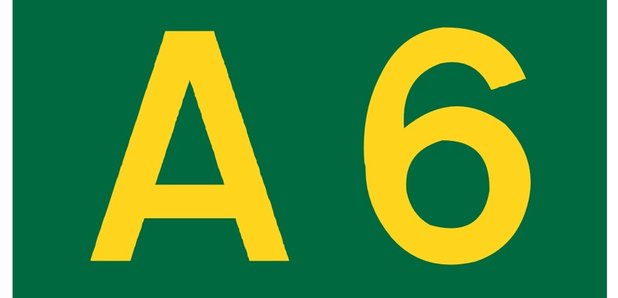 Highways engineers have uncovered more foundation failings in a major Northants road that's going to keep it shut until nearly May.
Following a routine inspection of the A6 crossing the River Ise on Wednesday 18 January, Northamptonshire Highways took immediate action and closed the bridge due to safety concerns.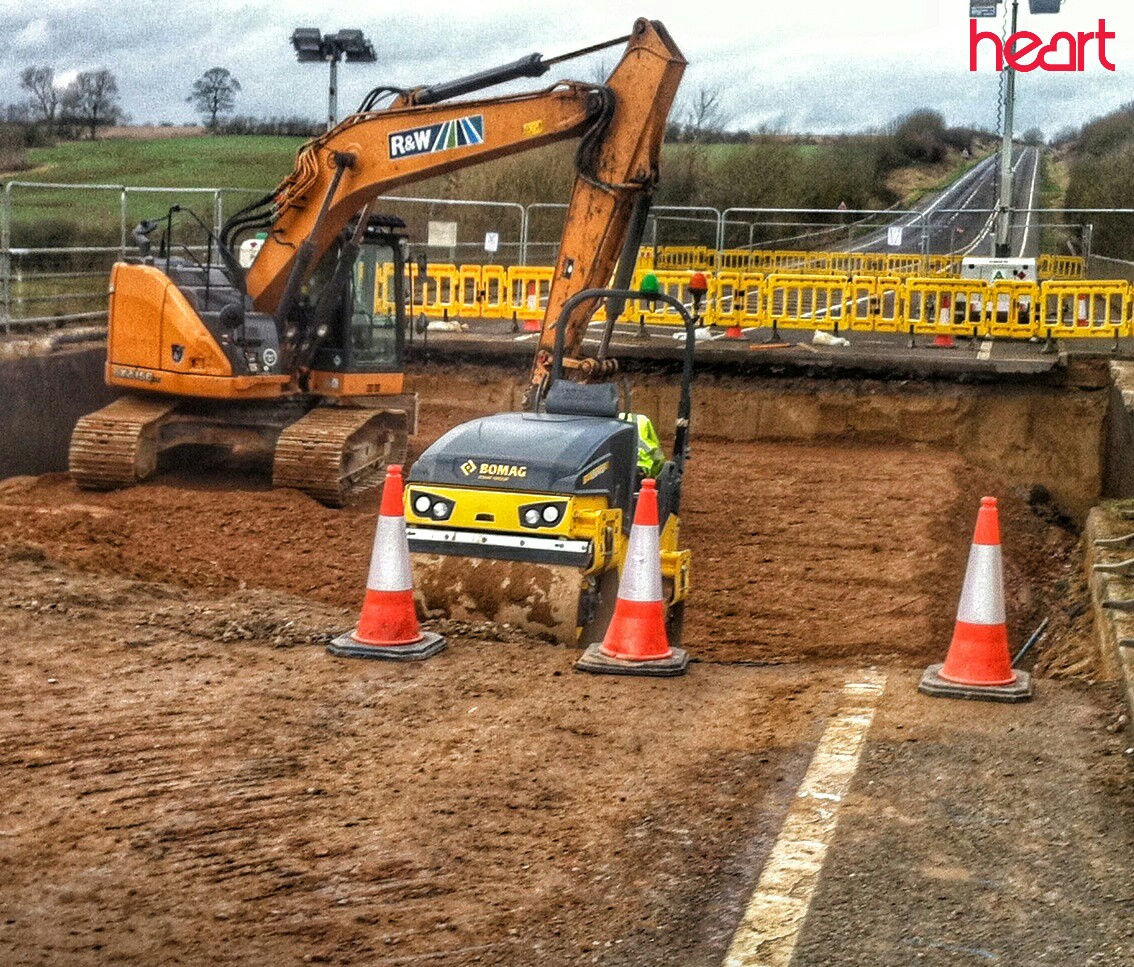 Northants Highways say:
"The inspection uncovered road foundation failures. Repairs to this section of road started on Monday 30 January and have required significant resource and excavations to replace the failing foundations. As repair works have been carried out we have continued investigative work along the closed section of the A6 bypass to ensure the rest of the carriageway and structures are up to standard.
Over the weekend this investigative work extended along the section between Braybrooke Road to the B576 where failings have been shown on the approaches to the rail bridge.
The A6 runs over the rail line and we have identified foundation settlement issues which would pose a risk to roadusers if not repaired. This will require an extension to the current road closure and mean the A6 will remain fully closed from junction 3 of the A14 through to the B576 until at least the end of April.
These investigation and repair works will continue over the coming weeks.
Whilst every effort is being made to open the A6 as quickly as possible our ongoing work has shown that the section of the A6 in Northamptonshire has foundation failings. As investigations continue there remains the possibility we will find further issues that could extend the timescale of the road closure."
A spokesperson at Northamptonshire County Council said:
"The works we are carrying out have shown the importance of our routine highway inspections. Without these the issues would not have been uncovered. By finding these early we are able to undertake the repairs to the foundations to ensure the road remains safe and prevent further deterioration. We apologise for the extended time period of the closure but we believe the best thing to do is to address all issues on the bypass under one road closure. This way we can be confident we will not need to revisit the location again."
DIVERSIONS
From the north travelling south on the A6 drivers are asked to –
• Divert onto the A427 towards Corby;
• Traffic will continue along the A427 exiting at the A6003 roundabout.
• Traffic will continue along the A6003 (Uppingham Road) to its termination at the A43 roundabout.
• Traffic must then access the A43 (Southbound towards Kettering) and continue to junction 7 where it will leave the A43 and join the A14 travelling westbound towards Desborough and Rothwell.
• Traffic will then exit on to the A14 at junction 3.