A6 Desborough Closure - Latest
27 January 2017, 13:29 | Updated: 27 January 2017, 13:36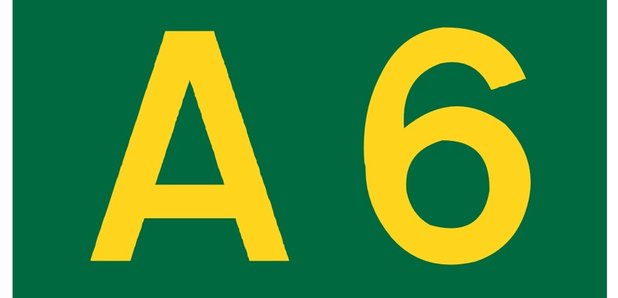 Northamptonshire Highways engineers say a routine inspection of the A6 and drainage maintenance last week uncovered significant road foundation failure making it unsafe for vehicles to continue to use the road.
The bridge structure itself does appear to not be affected.
However, the approaches to the bridge on the A6 has been shown to be unstable and unsafe, in both directions, between junction 3 A14 at Rothwell and Braybrook/Desborough road roundabout.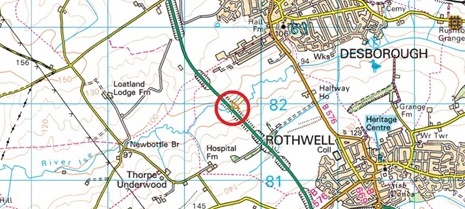 NCC say:
"We realise people are concerned about the swift closure but we had to make this decision for the safety of all road users. On the night of the closure we immediately began to use all channels of communication to alert people to the closure. At this stage we were unsure as to the severity of the issue. Surveys in the following days showed that the stability of the carriageway is being compromised and that, although the road surface looks good, underneath the foundations are sinking and, in areas, voids or holes have appeared below the carriageway surface.
Last weekend we continued our investigations using ground penetrating radar surveys which showed that the initial findings are more significant than originally thought. The work involved is extensive and we have been mobilising these teams and securing the specialist equipment and will begin the repair works Monday January 30th. This work will be weather dependant and should be completed by the end of February. We will continue to provide progress updates.
We realise traffic volume has increased on the local network and are inspecting these roads for adverse impact and defects and will be repairing them during the A6 emergency works. Once the A6 reopens we will also inspect all local routes and ensure road surfaces, where affected, are repaired and bought up to standard.
When Northamptonshire Highways close a road and put a diversion in place we must provide a diversion on a similar standard of road. Diversion routes are carefully chosen to follow roads of a suitable standard and width to carry all traffic and avoids weight restrictions.
The A6 is a busy road with a speed limit of 60mph and the approved diversion route uses similar grades of road. This provides a safe route for vehicles unfamiliar with the area and local traffic. This also means we can minimise the impact on local communities.
We have also been speaking with local hauliers and advising drivers with this diversion.
From the north travelling south on the A6 drivers are asked to –
• Divert onto the A427 towards Corby;
• Traffic will continue along the A427 exiting at the A6003 roundabout.
• Traffic will continue along the A6003 (Uppingham road) to its termination at the A43 roundabout.
• Traffic must then access the A43 (Southbound towards Kettering) and continue to junction 7 where it will leave the A43 and join the A14 travelling westbound towards Desborough and Rothwell.
• Traffic will then exit the A14 at junction