A6: Set To Reopen Before Schools Go Back
17 August 2017, 10:48 | Updated: 17 August 2017, 10:58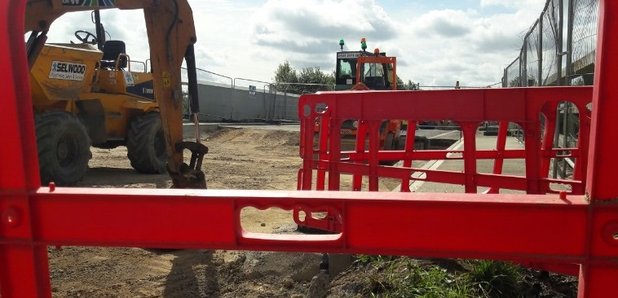 It's been shut since January, but Highways Engineers in Northamptonshire say the A6 at Desborough - will be open again - very soon.
During a routine inspection, engineers discovered holes, or voids, under the road surface.
More inspections found the issue led up to the bridge over the Midland mainline.
Repairs have taken all this time due to the proximity of the shoring up work which was complicated by the work needing to be done up to the bridge by the railway, with work needing to be co-ordinated by Network Rail.
The A6 road is now expected to be open again over the first weekend in September, ahead of the schools going back.
THE COST
At the moment, that's an unknown quantity.
The works are continuing so a final figure hasn't been calculated, but Northants County Council say due to the extraordinary nature of the works and the fact the authority inherited the A6 from then Highways Agency, they'll be approaching the Department for Transport for some financial assistance.
MORE VOIDS ELSEWHERE?
Northants Highways engineers say they'll be continuing with their routine inspections across the county, but do not expect anything like this to appear elsewhere in the county.