Activist: Labour Not Taking MP Complaint Seriously
13 December 2017, 16:34 | Updated: 13 December 2017, 16:41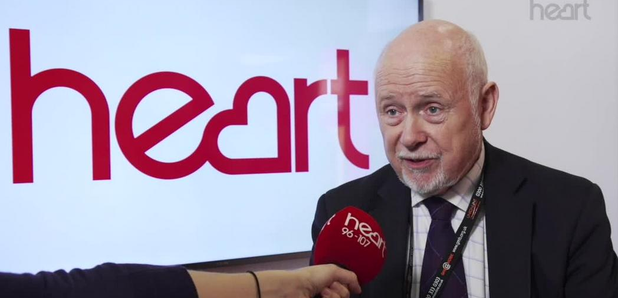 A female Labour activist has accused the party of failing to show "respect, seriousness and transparency" in handling her complaint of inappropriate behaviour by a veteran MP, after it missed its self-imposed deadline for a decision.
Labour told Ava Etemadzadeh she would be informed by December 13 whether her complaint against Kelvin Hopkins would be taken to a full hearing of the party's National Constitutional Committee.
But it emerged on Wednesday that the decision will not now be made until the New Year.
Ms Etemadzadeh, 27, claims that the 76-year-old Luton North MP acted inappropriately and sent her suggestive text messages after they met at a student event in 2014 - something which he categorically denies.
Mr Hopkins was reprimanded after she initially complained in 2015, but was later promoted by Jeremy Corbyn to his shadow cabinet.
The long-serving left-winger, who returned to the backbenches last year, is now suspended from the party pending investigation of Ms Etemadzadeh's complaint and separate allegations by MP Kerry McCarthy of unwanted attention over a number of years.
After it was revealed that the case would not be concluded until the New Year, Ms Etemadzadeh said: "It is deeply disappointing that after my original complaint back in 2015, the party still doesn't know how to handle those making complaints with respect, seriousness and transparency.
"We've already learnt that Jeremy Corbyn was willing to promote Kelvin Hopkins despite knowing that these outstanding allegations of sexual harassment existed against him.
"This cannot be right. I hope that this further delay means that the case is going to be taken seriously, rather than a further attempt to sweep things under the carpet for one of Jeremy Corbyn's friends."
A source close to the activist said it was unacceptable that Mr Hopkins' lawyers and the media appeared to have been informed about the delay before her.
A Labour spokeswoman said:
"The investigation is ongoing. We are not expecting any update until the New Year."
She added: "There may have been a misunderstanding about the process.
"The process that is taking place is that the NEC panel meets and decides whether there is a case to answer and therefore a formal hearing of the National Constitution Committtee (NCC).
"That is the point at which the time limited period comes in."
The NEC panel met earlier this week and decided not to pass a separate allegation against MP Clive Lewis up to the NCC.