After The A-Levels - Clearing Starts
17 August 2017, 12:21 | Updated: 17 August 2017, 12:25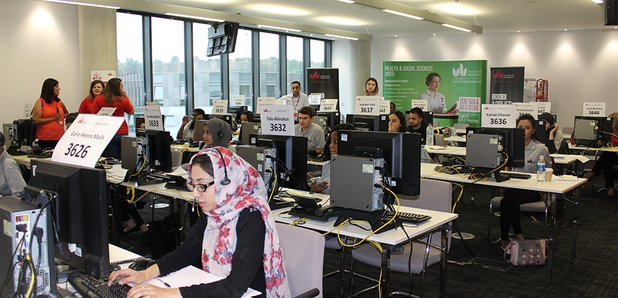 As students digest their A-Level results; Clearing now opens across the country.
Graduates from the University of Bedfordshire today are now encouraging students to see Clearing as an opportunity to take charge of their future.
The Clearing phone lines are now open at the University, with places available on a wide variety of subject areas for those who may not have got the grades they were expecting.
The University's Director of Admissions Bob Cozens said:
"Being in Clearing is an opportunity for potential students to look around and find out what different institutions have to offer. It's a chance to really think about what you want to get out of going to university, and which course can help you get there.
The process shouldn't be stressful. Before you call us, try and find a quiet place, ideally with internet access. Make sure you have your results, Clearing number and UCAS ID number to hand, and well as a pen and paper."
The University's Clearing hotline number is 0300 3300 073 and the dedicated Clearing website is www.beds.ac.uk/clearing.
The Live Chat team will also be available to answer any questions about the courses available, studying at the University and university life in general."