Aldi: Giant Warehouse For Herts, Beds & Bucks
9 October 2017, 12:01 | Updated: 9 October 2017, 12:18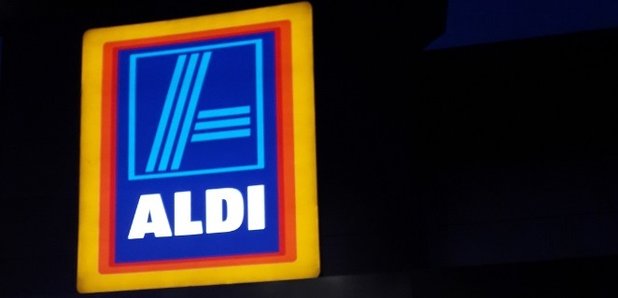 Aldi is to create 400 jobs as it ramps up its presence in the South East with plans to build a new distribution centre in Bedford.
The rapidly growing German supermarket has submitted a planning application for an 88,000 square metre warehouse, despite recently unveiling falling profits.
The giant distribution centre will serve its network of stores across Bedfordshire, Buckinghamshire and Hertfordshire.
It comes after Aldi's UK chief Matthew Barnes outlined aggressive expansion plans that could see the grocery chain open more than a thousand new stores, it currently has around 700 British outlets.
Mr Barnes indicated that Aldi could open up to eight stores in some British towns, piling further pressure on its more established rivals.
But the expansion has come at a cost, with Aldi revealing last month that profits slipped by nearly a fifth as the supermarket was stung by investment costs.
Operating profit dropped 17% to £211.3mn last year due to an on-going investment drive that saw Aldi commit £450m to opening new stores and improving distribution centres.
But sales rose 13.5% to a record £8.7 billion and Mr Barnes said he is still confident in the group's growth path.
"More than half of all UK households now regularly shop with us and many more prospective customers tell us they would switch supermarkets if there was an Aldi nearby.
"This gives us the confidence to continue investing in our operations and infrastructure," he said.
New distribution centres in Sheppey, Kent, and Sawley, Derbyshire, are also under development, with the Bedford warehouse its twelfth in the UK.
In July, Aldi said it would create nearly 4,000 UK jobs in its largest ever recruitment drive across its stores and regional distribution centres following what it described as a "surge in sales".
The emergence of Aldi and fellow German grocer Lidl has shaken the grocery sector's so-called Big Four - Tesco, Asda, Sainsbury's and Morrisons - who remain locked in a bitter price war sparked by the duo.
Soaring inflation linked to the Brexit-hit pound is also expected to see British consumers turn to cheaper options this year, providing a further boost for the pair.