"Ambitions" For Garden Village Agreed
17 October 2018, 14:23 | Updated: 17 October 2018, 14:28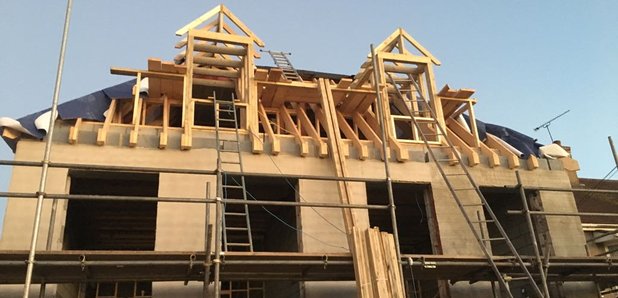 Councillors have agreed a set of ambitions for a new garden village in east Northamptonshire, on the old Deenethorpe Airfield.
Tresham Garden Village will eventually see 1,500 new homes on the site.

Leader of East Northants Council, Steven North, said:

"Our ambition is to create a unique new village with high-quality homes, first class schools, local jobs that are easy to access and plenty of green space and recreational areas, all in an outstanding location.

Councillors debated the merits of the masterplan at our full council meeting this week and agreed that this exciting project must move forward.

We have secured government funding and have consulted with the local and wider community so now that we have the masterplan approved, we're ready to see this wonderful development take shape."

Roger Glithero is the Chairman of the Garden Village Project Board and added:

"It has taken a lot of hard work to reach this stage so I'd like to thank everyone who has worked on developing the masterplan, including residents who took part in the consultation earlier this year. We now look forward to receiving a planning application for the site later this year."

KEY AMBITIONS:

The overall vision is for sustainable rural living, with "exemplary standards" of design, construction and community facilities


The new village will be "carbon neutral" through: using latest best practice construction techniques
Production of heat and electricity to come from renewable and low carbon sources for all but 20% of the community's needs
Super-fast broadband for all businesses and community facilities and also allow all dwellings to support home working
Provision of community food production to serve local businesses
Providing affordable housing including rented and shared ownership accommodation
Specialist provision to meet the needs of an ageing population
A network of dedicated pedestrian and cycle links throughout the new village, with direct and clearly defined connections to neighbouring towns and villages
A road network allowing the village to be served by public transport with the minimum possible diversion of services from the A427 to deliver viable public transport services to Corby and Oundle at the earliest possible opportunity
Improving the highway network with a link between the A427 and A43
Infrastructure to facilitate the use of electric vehicles
Provision of parks, allotments and large private gardens
The project is one of 14 schemes across the country sharing £6m of development funding plus ongoing support from the Government's Homes and Communities Agency.