Andrew Hasler Murder: Killer Jailed For 25 Years
7 April 2017, 15:25 | Updated: 7 April 2017, 15:31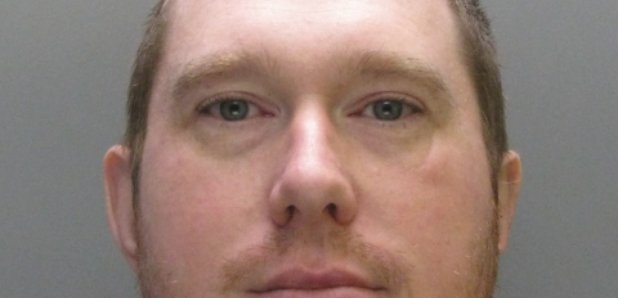 A man from St Neots has been jailed for 25 years for the death of a 28 year-old man in St Ives in January, and the attempted murder of a woman in Huntingdon.
Matthew Sharpe (pictured), 40, of Humberley Close, Eynesbury was arrested on January 8 after officers were called to a violent incident at the home address of Andrew in Houghton Road, St Ives.
Police found two people had been brutally attacked with a knife and Andrew had died of his injuried at the scene.
Sharpe's ex-girlfriend, Charna Knights, 27, from Huntingdon, suffered serious injuries and was taken to Addenbrooke's Hospital in Cambridge for treatment. She was released two days later.
Detectives were told how one of Andrew's neighbours had gone round to the house after he heard a commotion going on inside.
He was confronted by Sharpe on top of Charna, repeatedly stabbing her while Andrew lay severely injured on the floor.
The neighbour managed to pull Sharpe off Charna and kick the knife out of his hand before restraining him, however he managed to get away.
The neighbour left the house to call for help. Police were deployed and while on route to Houghton Road another officer reported they had stopped a silver Peugeot at the Harrison Road Bridge over the River Ouse in St Ives and the suspect had jumped into the river.
He was pulled out and found to have self-inflicted injuries. Sharpe was taken to hospital where he remained for two nights before being transferred to Parkside Police Station in Cambridge on January 10 and charged with murder and attempted murder.
Today (Friday, April 7), Sharpe appeared at Cambridge Crown Court and was sentenced to a minimum of 25 years in prison for the murder of Andrew Hasler (pictured here), and 20 years in prison for the attempted murder of Chana Knights, to run concurrently. He pleaded guilty to both charges at a hearing on March 10 at the same court.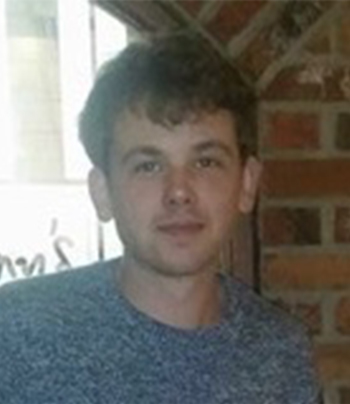 The neighbour was commended for his life-saving actions with a High Sheriff's Award and £1000.
Detective Inspector Lucy Thomson said:
"Charna suffered multiple stab wounds and thankfully made a recovery, however medics were unable to save Andrew.
Although suffering multiple stab wounds, a post-mortem examination of Andrew concluded he died of a single stab wound to his heart.
I would like to pay tribute to the selfless bravery of Andrew's next-door neighbour who put his own life at risk in order to help Charna, his actions that day ultimately saved her life."