Apsley Killers Jailed For Murder and Manslaughter
12 July 2017, 15:18 | Updated: 12 July 2017, 15:33
Two people who were convicted of killing a 38 year-old man in Hemel Hemsptead have been jailed today for a minimum total of 34 years.
Adam Watt died in January after being stabbed outside his flat in Evans Wharf, Apsley, on Sunday, January 8th.
In the early hours of Sunday, January 8, a 47 year-old man drove local drug dealers Zulu and Grant to Apsley Lock to execute retribution on Adam, who had earlier ran off without paying the £10 owed for his drugs.
Just after 1.10am, Adam was fatally stabbed by Zulu outside his home in Evans Wharf.
Neighbours attempted to save Adam's life by giving CPR until police and paramedics arrived but, despite their best efforts, he later died in hospital. He died from a stab wound to his chest.
At St Albans Crown Court today (Wednesday, July 12), Joseph Zulu, 23, of no fixed address, has been sentenced to life imprisonment for murder, with a minimum term of 25 years. No separate sentence was imposed for the offence of conspiracy to supply drugs.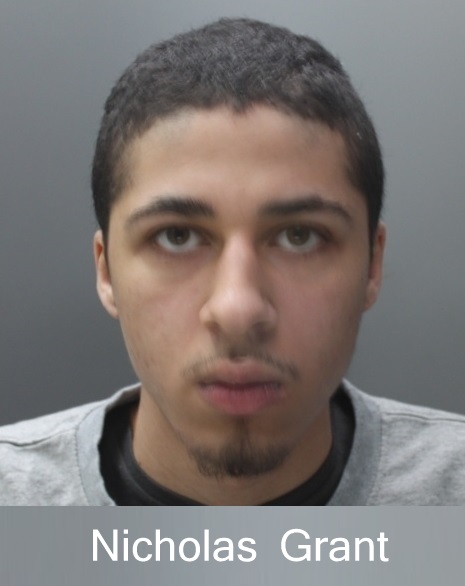 Nicholas Grant, 18, of Sunnyhill Road, Hemel Hempstead, has been sentenced to nine years in prison for manslaughter and a further two years' imprisonment for conspiracy to supply drugs.
The sentences are to run consecutively and Grant must serve his term at a young offender institute.
On Monday (July 10), Zulu and Grant were convicted following a four week trail at St Albans Crown Court.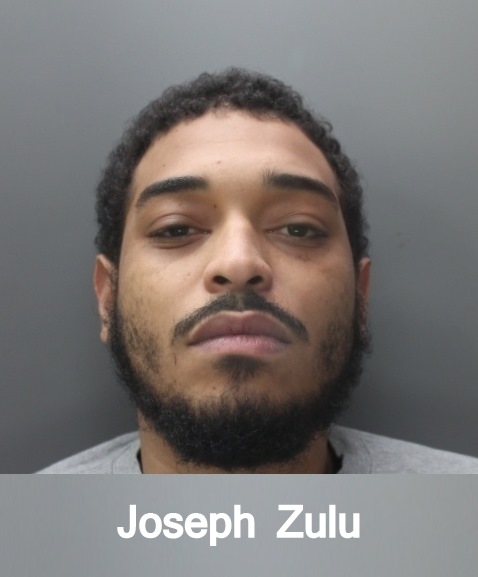 A 47 year-old from Sacombe Road, Hemel Hempstead, was acquitted by the jury.
Detective Inspector Fraser Wylie, from the Bedfordshire, Cambridgeshire and Hertfordshire Major Crime Unit, said:
"Zulu and Grant went to where they knew Adam lived, both armed with knives, with the sole intention of punishing him for failing to pay for his drugs during a street deal just an hour earlier.
These two men, who admit that they are drug dealers who sold low quality and under-weight drugs to addicts in Hemel Hempstead, had no thought for the value of human life and killed Adam over a £10 drug debt.
They have shown no remorse for their actions and throughout this trial have blamed each other for Adam's death.
Adam himself knew they were coming and went outside his flat to meet them with just a blunt knife sharpener. While outside he made lots of noise and we can only assume that this was to alert neighbours to the violent attack he knew he was about to be subjected to.
He even sent a message to a friend saying: 'I don't think I'm gonna make this, sorry, bye'.
Adam had a troubled life - he battled with drug and alcohol addiction for many years and also suffered with mental health issues. He was supported by his family but was unable to overcome his demons, which ultimately led to his untimely death.
"Speaking to Adam's family it is clear that he was a young man who became mixed up with the wrong crowd and found himself spiralling into a world of addiction. Sadly, he was unable to pull himself out of this destructive cycle."
A statement from Adam's family:
Although Adam's addiction ruled his life, it never erased his love for his family and his deep routed decency.
His death has not only devastated those who loved him, but the needless cruelty of his death has deprived the perpetrators' and their families of life ever being the same again. Their lives will go on but Adam doesn't have that choice and that is something that we have to come to terms with.
We have been given strength, not only by the love that we have as a family for each other, but with the support of friends, along with the care, kindness and professionalism of DI Wylie and his officers. This has enabled us to attend the court trial daily and listen to why this mindless murder took place.