Armed Robbers Jailed For Life
11 February 2017, 08:20 | Updated: 11 February 2017, 08:23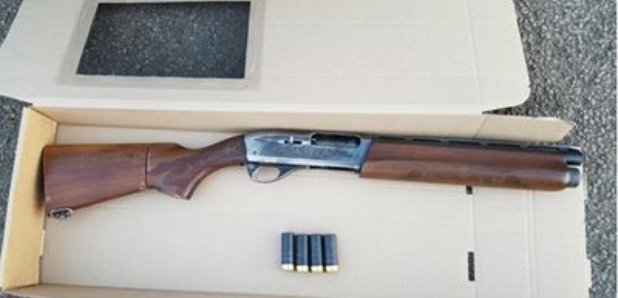 Two men have been jailed for life for robbing security guards at gunpoint in Herts & Essex, across London and three other counties.
A masked man armed with a sawn-off shotgun robbed a guard who of a six figure sum of cash at HSBC in Dunmow High Street just before 11am on June 23.
He left the scene in a VW Golf driven by another suspect. The getaway car was later found burned out nearby in Mill Lane and had false plates.
Another security guard was threatened and robbed of a six figure sum of cash at Halifax in The Newlands, Witham, at lunchtime on October 20.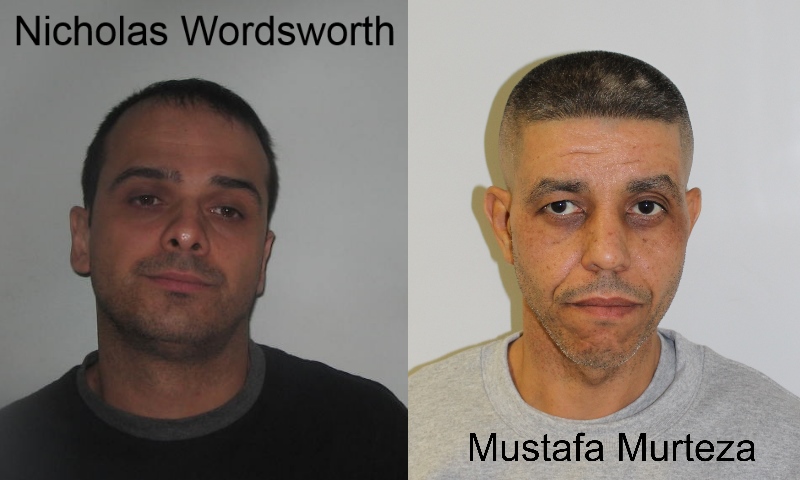 The robber, who was armed with a shotgun, left in a Rover 75 driven by a second suspect. The car was later found burnt out in Blunts Hall Road.
Police enquiries found it to be the same getaway car used in another armed robbery in north London in July.
Nicholas Wordsworth and Mustafa Murteza were arrested in Sandy, Bedfordshire, on November 18 as part of a Metropolitan Police Flying Squad investigation into these two incidents and armed robberies across North London, Sussex, Hertfordshire, Oxfordshire and Kent.
Wordsworth, 43, of Fiona Court, Enfield, and Murteza, 48, of Tollington Road, Holloway, were each charged with conspiracy to rob, possession of a firearm and ammunition with intent to endanger life, possession of an imitation firearm with intent and possession of a prohibited weapon.
The pair admitted the charges and were sentenced at Kingston Crown Court today, Friday February 10.
Wordsworth was ordered to serve a minimum term of seven years and nine months and Murteza was ordered to serve a minimum term of seven years and five months.
Kent and Essex Serious Crime Directorate worked with the Metropolitan Police and other forces across the region as part of the complex investigation to catch them.
Detective Chief Inspector Josie Hayes said:
"Such serious crimes have a significant impact on victims and the community.
The length of the jail terms handed out today reflects the seriousness of the offending and sends out a clear message that the use of firearms will not be tolerated.
This investigation demonstrates how police forces working together can effectively deal with organised crime groups who cause harm in our communities.
If anyone has any information about someone having or using an illegally held firearm I'd urge them to contact us."