Bedford Hospital 'Full'
5 February 2016, 16:36 | Updated: 5 February 2016, 16:39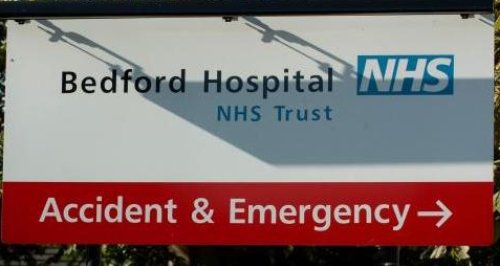 People in Bedford are being asked to "think twice before going to A&E" this evening, as the hospital say they're full and A&E is "extremely busy."
They say anyone turning up not with a serious illness or injury could face a long wait as the most serious cases are being seen first.
They've put out the following advice for anyone who's feeling unwell, but not sure what to do:
1. See a pharmacist for medication advice or remedies for winter illness, and stock up your medicine cabinet.
2. Contact your GP -available by phone 24/7 using the usual number.
3. Visit the walk-in centre at Putnoe, Bedford 8am – 6.30pm or Luton 8am – 8pm to see a nurse or doctor without an appointment
4.
Call 111 for advice from
trained NHS staff.
5. Stay well by keeping warm at home.