Bedford Hospital Good - But Should Be Better
4 December 2018, 18:27 | Updated: 4 December 2018, 18:37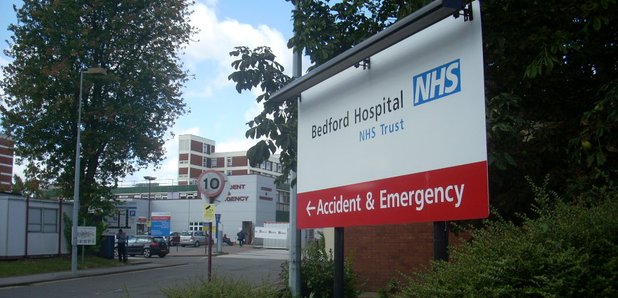 Improvements have been made at Bedford Hospital - but it still needs to get better.
The Care Quality Commissino says 80% of its services are good but overall the hospital still requires improvement - after an inspection in 2015 saw it fall well below normal standards.
The report shows significant improvements in a number of areas and that overall the Trust's core services remains rated as 'Requires Improvement' but also highlights the Trust's senior leadership (Board level) was rated a 'Good' while the rating for Use of Resources was 'Requires Improvement'.
This report also highlights a number of improvements made since the 2015 inspection and with 80% of services rated 'Good', means that Bedford Hospital is in the upper levels of 'Requires Improvement' and maintains the determination to achieve an overall 'Good' rating before the next inspection.
Bedford Hospital's Maternity services have improved but remained as 'Requires Improvement' overall - but the department was recognised for 'Outstanding' practice for their pilot with the Royal College of Obstetricians and Gynaecologists (RCOG) to reduce the number of perineal tears in childbirth.
The Trust received a drop in rating to 'Requires Improvement' for our Urgent and Emergency Services that have been operating under extreme pressure since the winter of 2017/18.
The CQC said some practices within urgent care were ineffective and at times not well led.
The trust have told Heart they have now developed a comprehensive service improvement plan; having already opened the Urgent Treatment Centre (UTC) which has taken some pressure off the department, improved the mental health assessment room and we are currently expanding the department to include 5 additional majors bays.
Investment in a new IT system and expanding the children's unit within A&E are also planned.
As with the full report, a robust Quality Improvement Plan will be implemented to address all concerns raised.
Stephen Conroy, Chief Executive of Bedford Hospital NHS Trust welcomed the report saying, "We will use this report to help us make further improvements wherever they are needed, including learning from those services within the Trust that have improved their ratings."
Stephen added:
"The inspectors highlighted the kind and caring nature of our staff who are treating patients with compassion in a hospital that is clean and well maintained. We are very proud of the support and dedication of our staff across the whole hospital; and this report confirms the excellent work that we do every day.
The CQC assessment of urgent care services was disappointing for us to hear, but we have already implemented planned improvements, such as opening the new UTC which is a great improvement for patients requiring our urgent care services. It is important going forward that we collectively focus on the actions required to improve services in a sustainable way for our patients."