Bedford inmate found dead minutes after check-up
17 November 2018, 11:12 | Updated: 17 November 2018, 11:15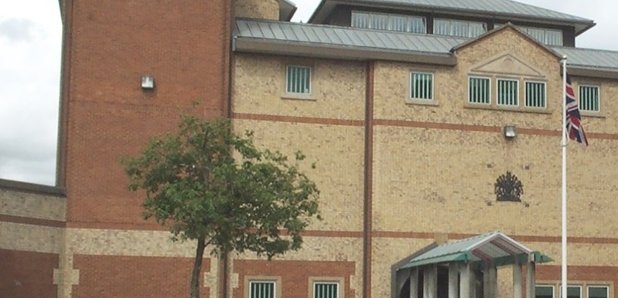 A mentally ill Bedford prisoner was found dead in his cell hours after telling staff he heard voices "telling him to kill himself", a report has found.
Michael Berry was deemed to be "high risk" when he was remanded at HMP Bedford in March 2017, appearing in a "fragile" state and detoxifying from heroin and crack cocaine use.
The report by the Prisons and Probation Ombudsman found Mr Berry told staff he was "finding it hard to ignore the voices telling him to kill himself, was distressed, hopeless, teary and prone to acting impulsively", prompting staff to increase self-harm monitoring observations from twice an hour to five times an hour.
Staff and prisoners said they heard Mr Berry, 24, calling from his cell, although a doctor said the prisoner would not engage with him. He was also described as "arguing with himself and seemed tormented".
A subsequent check by staff noted Mr Berry was "pacing up and down in his cell and talking to himself". Around 20 minutes later, he was found hanged.
The watchdog found failings previously identified in the mental health support offered to inmates at the jail had not been properly heeded.
It said Mr Berry was at Bedford jail having been charged with 22 offences including violence, kidnap and sexual assault of an adult male.
He had a significant history of drug and alcohol abuse and had recently been admitted to a mental hospital twice, including following an attempt to jump out of a window.
The report said it was "concerning" there was no record of an email from the court to the prison explaining Mr Berry's fragile mental state and the risk of self-harm.
Mr Berry was the eighth prisoner to take his own life at Bedford since 2013.
In six of the investigations, the ombudsman found staff operated suicide and self-harm prevention procedures ineffectively and recommendations were made to improve the assessment, care in custody and teamwork (ACCT) process.
Four of the investigations identified failings in the mental health support offered to prisoners and, as Mr Berry's case shows, this continued to be an issue.
There has been a further self-inflicted death at Bedford since Mr Berry, the watchdog said.