Bedfordshire Couple Survive Nepal Earthquake
6 May 2015, 06:00 | Updated: 12 May 2015, 12:01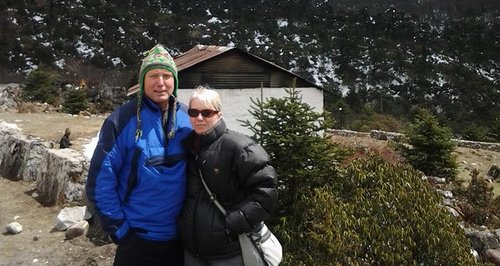 A Bedfordshire couple have spoken to Heart, after surviving the earthquake in Nepal that has claimed over 6,000 lives.
Firefighter Clive and his wife Heather, both from Shefford, were travelling through Nepal and staying with friends when the earthquake hit.
Clive has been sponsoring a girl in the country for more than 10 years, they visited her and her family, before travelling on towards the Langtang region.
They spoke to Heart about the moment they first felt the tremors.
Clive and Heather are raising money for the survivors, and have set up a page for donations here
Dunstable Fire Station Green Watch are also doing a charity car wash at the weekend to help raise funds.