Bedfordshire Fireman 'Stranded' In Nepal
28 April 2015, 16:52 | Updated: 28 April 2015, 17:28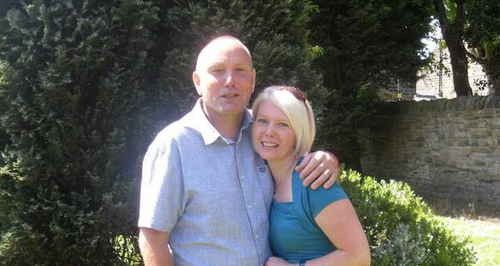 A Bedfordshire Firefighter's been left stranded in Nepal after trekking in the country with his wife during the weekend's earthquake.
Clive Wilkinson and his wife Heather have visited the country several times, and have been sponsering a child there ever since their first visit 10 years ago.
His sister Karen Wilkinson-Bell spoke to Heart, and told us the couple met up with that familiy in Kathmandu just last week - but they now had no idea if they're ok, or even still alive.
Clive and Heather, from Shefford in Bedfordshire, had been treking in the Lantang Valley when the earthquake hit - stranding them up there thanks to landslides and no real road back down.
They got a message to their familiy back in the UK on Saturday letting them know they were safe, but then nothing was heard until just after 2o'clock this afternoon, when Karen got a voicemail from the pair.
They are now stranded with some other Brits, as well as some people from France and Australia.
Karen says they are now in contact with the embassy - and are working to get a helicopter to the area.