Beds Firefighters To Charge For Non-Emergencies
3 February 2017, 13:48 | Updated: 3 February 2017, 13:53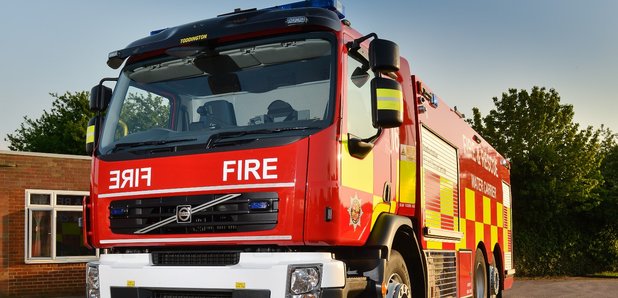 The next time you think about calling the Fire Brigade if you lock yourself out - or see a cat stuck in a tree - or anything really that isn't a GENUINE emergency - you might want to get your wallet ready in Bedfordshire.
Group Commander Steve Allen explained:
"Over the past five years Bedfordshire Fire and Rescue Service has been called to more than 1,700 people stuck in lifts and locked in and locked out of premises. Many of these turn out to be non-emergencies. This constitutes a potential cost to local taxpayers in the region of half a million pounds over the period. It also means Firefighters are not available to deal with other genuine emergencies.
Anyone dialling 999 requesting Fire Service assistance for a person stuck in a lift or locked in or out of their homes or car, where there is no immediate threat to life, threat of injury or a medical emergency, will be informed that they will be expected to cover the costs of call-out and attendance.
Trained Operators in Fire Control will determine if the incident is an emergency, if so appropriate crews will be mobilised. If the situation is not an emergency the caller will be reassured and advised on how they can resolve the problem and if necessary provided with telephone numbers for organisations who can arrange a local locksmith or contractors. Where there is not an emergency the caller will be told that the Fire Service will not be attending.
If information is provided by a caller to indicate an emergency situation, but following attendance the incident is confirmed as a non-emergency charges will be applied to the caller in the case of lock ins and lock outs and for lift releases to the owner or operator of faulty or inoperable lifts.
Businesses and organisations are being reminded it's their responsibility to ensure that suitable arrangements are in place to maintain lift equipment and to release people stuck in lifts which are faulty or inoperable.
Group Commander Steve Allen continued:
""Bedfordshire Fire and Rescue Service's priority must be to focus its resources on responding to emergency call-outs that present risk to life and property. Responding to non-emergency calls adversely impacts on training, community safety and fire safety work and in supporting co-responding with the Police and Ambulance service to medical emergencies.
The charge for a non-emergency call out to effect lift release or to assist people locked in or locked out of premises is currently £266 + VAT per hour or part thereof."