Berkhamsted Man Jailed For Attempted Murder
16 December 2016, 14:00 | Updated: 16 December 2016, 14:04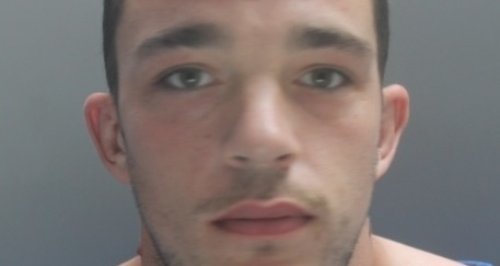 A man has today been sentenced to 16 years in prison and an extra four years on licence after being found guilty of attempted murder.
Peter Harwood, 27, of Edlyn Close, Berkhamsted, left 59 year-old Terrance Williams fighting for his life on Saturday, May 28 this year.
Today (Friday, Dec 16) Harwood was sentenced at Luton Crown Court after being found guilty by a jury on November 23.
Harwood claimed he had launched the attack at a shared house in Crabtree Lane, Hemel Hempstead, after he had allegedly been sexually assaulted by the victim.
The pair had met following separate evenings out in the town centre when looking for a taxi home and had gone back to Terrance's home with another friend. The friend had left the property at around 3am before the incident occurred.
Police were called to the property just before 7am by another resident who heard the assault.
When officers arrived Terrance, who today still cannot recall the assault, was found lying on the floor in his bedroom.
He had suffered serious injuries including bleeding on the brain, broken ribs, a punctured lung, a slash wound to his left ear, and wounds to his face.
Terrance remained in hospital for three months and was initially on a life support machine.
The officer in charge of the case, Detective Constable Paul Sammons, said:
"Harwood inflicted a horrific and sustained attack on Terrance, which has left him with short term memory loss, requiring a stick to walk and restricted movement in his right arm. Some of his injuries were consistent with being repeatedly stamped on and Terrance will live with the long term impact of his injuries for the rest of his life.
I welcome the sentence today and hope that Harwood takes the time in prison to reflect on the impact his actions have had on both his victim and his own life."