Bike Thieves Strike In Watford
British Transport Police has launched a public appeal for information after a series of bike thefts in Watford.
Three bikes were stolen from train stations in Croxley and Kings Langley at the beginning of June.
In total, six were taken across Buckinghamshire and Hertfordshire.

Officers are linking the thefts.
They have now released CCTV images of two men they want to speak to, one has a distinctive mohican hair cut.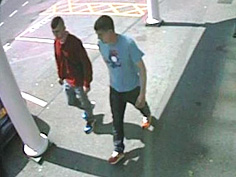 PC Alex Norstrom said: "On Thursday, 11 June, a £400 folding bike was left locked up in the racks outside Croxley Tube station in Hertfordshire. When the owner returned later the same day, the bike and lock were gone.

"Two weeks later, on Monday, 22 June, a couple locked their two bikes in the cycle racks outside Kings Langley station in Hertfordshire. The two cycles, with a combined value of £800, had gone when they returned on their way home from work.

"On Tuesday, 30 June, three bikes were stolen from stations in Buckinghamshire. Two were taken from the racks at Amersham Tube station, while a third was swiped from outside Beaconsfield station. The three bikes had a total value of more than £1,300 and all had been secured with cycle locks."

None of the bikes have so far been recovered and officers are now appealing for the public's help identifying two men from CCTV images.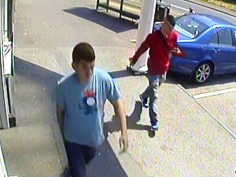 PC Norstrom added: "Who is this mohawked man and his friend? We are confident someone will recognise this distinctive-looking duo from these CCTV images. We need to speak to them as a matter of urgency about these thefts, as we believe they have important information. If you know who they are please contact BTP or Crimestoppers as soon as possible."

Anyone with information is asked to contact British Transport Police on 0800 40 50 40, or text 61016, quoting reference T/B6 of 10/08/2015. Information can also be passed anonymously to independent charity Crimestoppers on 0800 555 111.

This investigation is part of Operation Wiggins, a national effort by BTP to tackle the theft of bicycles from railway stations.