Bletchley Arsonist Sentence Increased To Life
5 July 2018, 20:03 | Updated: 5 July 2018, 20:05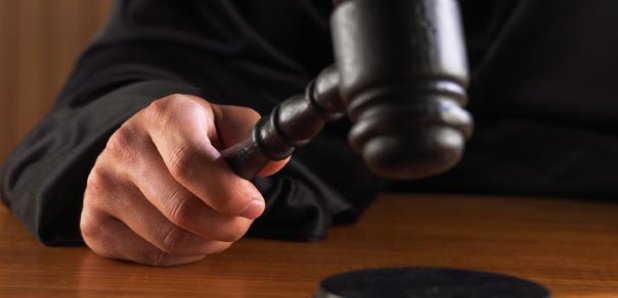 A man who watched his neighbour burn, after setting fire to her, has had his 19 year sentence increased to life.
Raymond Bowen's conduct was "utterly cruel and callous" and had changed the life of his victim, Kirsten Ashby, "irreparably and irretrievably" for ever, said Lord Justice Davis on Thursday.

In April, 24 year-old Bowen was sentenced to 19 years' imprisonment with an extended licence of five years after pleading guilty to attempted murder - but his case was referred by the Solicitor General, who argued the penalty was unduly lenient.

Ms Ashby, 27, knew Bowen through her friendship with his partner and visited their flat out of concern she was having a fit.

Bowen, who had accused Ms Ashby of interfering, fetched petrol from a shed, poured it over her and ignited it with a lighter.

She remembered him watching her burn without helping at all while he smoked a cigarette, said Lord Justice Davis.

Mr Buckland said Ms Ashby suffered burns to 32% of her body and had agonising and life-changing injuries.

She had to wear a body suit for up to 20 hours a day, was still in acute pain and had lost most of her ears and the use of her hands.

Bowen, who had consumed cocaine and a large amount of whiskey, said he had no real recollection of the events in Milton Keynes in November 2017.

Reports said he was suffering from no mental illness, had shown no real remorse and posed a high risk of serious harm to the public.

Substituting a life sentence with a minimum term of 12 years, Lord Justice Davis - sitting with Mr Justice Goss and Mr Justice Kerr - said they found it an "extremely difficult and upsetting" case.

He added: "We have to consider whether the seriousness of this offence was such as to justify a life sentence.

"We are driven to the conclusion that it does."