"Blind" Thief Gets Community Order
19 January 2017, 18:37 | Updated: 19 January 2017, 18:42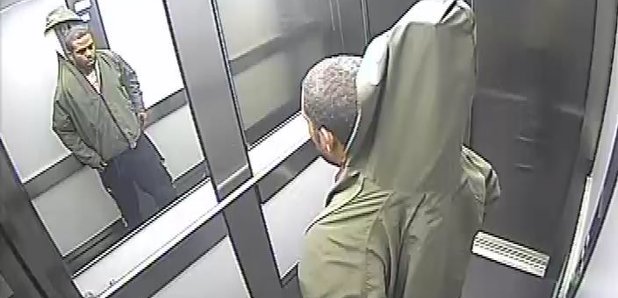 A thief caught on camera, where the pictures went viral, after stealing a pair of Venetian blinds from a Northampton store, has been handed a 12-month community order.
Jessie Bellham, 39, of Chaucer Street, Kingsley, Northampton, admitted stealing the £48.99 blinds from the Dunelm Mill store in St James Retail Park on October 16, last year.
Two days later an appeal by Northamptonshire Police, which showed CCTV footage of Bellham leaving the store with the blind tucked into the back of his coat, attracted global attention after it was retweeted almost 11,000 times.
At hearing in December, Northampton magistrates were told he also admitted stealing four bottles of perfume worth £152 from a Tesco store in November 2016, cash from a burglary in October 2016 and breaking into Tanfast in St Leonard's Road, Far Cotton, last November 2016, and stealing two pairs of shoes from another burglary.
After appearing at Northampton Crown Court where he was handed the community sentence and instructed to carry out unpaid work for 180 hours, supervised by probation.
Bellham must also carry out 20 days rehabilitation and undergo six months treatment for drug dependency.
He was also ordered to pay a Victim Surcharge of £85.
Bellham was warned that if he did not comply with the order he would be brought back to court and could end up with further restrictions in the order or being given a different sentence for his original offences which could risk a prison term.