Brakes Put On Car Cruising In Milton Keynes
28 August 2018, 16:26 | Updated: 28 August 2018, 17:23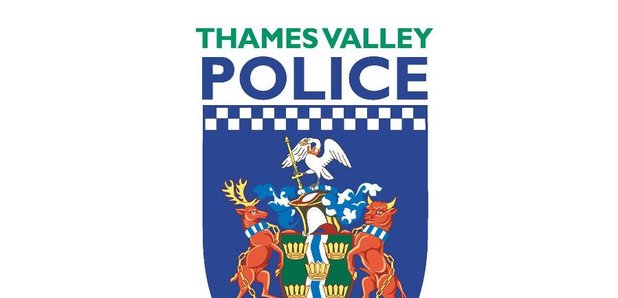 Milton Keynes Council and Thames Valley Police have carried out a joint operation to disrupt a large-scale car-cruising event in Milton Keynes.
The operation was designed to not only tackle any possible anti-social behaviour, but also tackle dangerous driving and anti-social behaviour.

Offiers and council staff attended various sites in the Westcroft Centre yesterday evening (27/8) to take targeted action following reports of an event planned at an un-regulated event in a car park in Westcroft which police say has previously caused community concern.

A number of private car parks were also closed during the event to reduce the risk of large crowds gathering.

Chief Inspector John Batty, Deputy Local Police Area Commander for Milton Keynes, said:
"Thames Valley Police received information indicating a large scale car cruise event would be taking place on Bank Holiday Monday. Car cruise gatherings have taken place historically in Milton Keynes which have resulted in significant public concern and we carried out enforcement and disruptive action where necessary.

We have previously received reports of anti-social behaviour such as street racing, vehicles doing dangerous manoeuvres, driving on pedestrianised areas, drivers intimidating residents, licensing issues and environmental problems including noise and litter.

Officers dealing with incidents in the past have faced obstruction, hostility and even experienced offenders using pyrotechnics against them. The scale of events of this kind has grown in size and caused further issues for the local community. This poses an increased, and unacceptable, risk to public safety, both to those attending the event and those in the community.

We appreciate many who attend such events have no intention to commit offences and are simply car enthusiasts. However these events do not have any safety measures in place and they take place on businesses' land without permission. Elsewhere in the country there have been fatalities and serious injuries as a result of dangerous driving at similar events. Our priority is to keep everyone safe and to do everything we can to prevent tragedies from happening.

The joint operation was very successful and therefore disruption was minimal."
Law abiding car enthusiasts want to enjoy their hobby, without causing any real trouble
Milton Keynes Council Leader Pete Marland, said:
"We understand there are a lot of car enthusiasts in Milton Keynes, and all over the country and as the Chief Inspector has said, many of them are simply law abiding car enthusiasts who want to enjoy their hobby, without causing any real trouble.

However, with an event of this scale you cannot avoid generating problems, and potential danger to both the participants and bystanders. The sheer volume of extra traffic also has a knock on effect on the city's highways network. Again, as with any large scale gathering, there is also the risk of anti-social behaviour.

Where there are problems, it's important that we deal with them in a joined-up way, working with partners such as Thames Valley Police – and we will continue to do so."