Brexit Deal Rejected: How Did MPs Vote?
16 January 2019, 08:03 | Updated: 16 January 2019, 08:06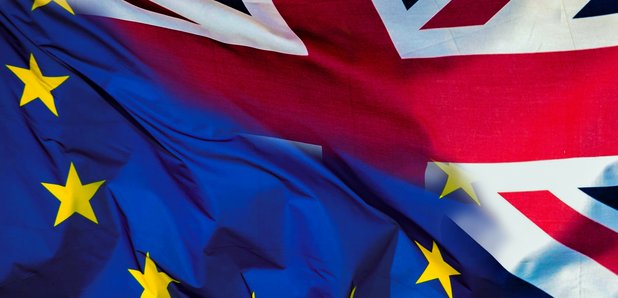 Theresa May has suffered a historic defeat in the Commons as MPs rejected her Brexit deal by a majority of 230.
At least 118 Conservatives rebelled and voted against the EU withdrawal agreement.
It led to Labour leader Jeremy Corbyn calling a vote of no confidence in the government.
That will take place tonight. It could trigger a general election if the government loses, although it is not expected to be defeated.
Meanwhile the Prime Minister needs to come up with a plan B for Brexit by Monday.
Here's a breakdown of how Herts, Beds, Bucks & Northants MPs voted on the PM's deal last night:
FOR:
Michael Ellis MP, Northampton North (CON)
David Gauke MP, Hertfordshire South West (CON)
Richard Harrington MP, Watford (CON)
Sir Oliver Heald MP, Hertfordshire North-East (CON)
Chris Heaton-Harris MP, Daventry (CON)
Mark Lancaster MP, Milton Keynes North (CON)
Andrea Leadsom MP, South Northamptonshire (CON)
Andrew Selous MP, Bedfordshire South-West (CON)
AGAINST:
Philip Hollobone MP, Kettering (CON)
Kelvin Hopkins MP, Luton North (IND)
Andrew Lewer MP, Northampton South (CON)
Anne Main MP, St Albans (CON)
Stephen McPartland MP, Stevenage (CON)
Mike Penning MP, Hemel Hempstead (CON)
Tom Pursglove MP, Corby (CON)
Grant Shapps MP, Welwyn Hatfield (CON)
Gavin Shuker MP, Luton South (LAB)
Mohammad Yasin MP, Bedford (LAB)
Iain Stewart, Conservative MP for Milton Keynes South says he would've voted for Theresa May's plan, but was one of four 'tellers', which means he counted the votes but didn't vote himself.