Brothers Convicted Over String Of Distractions
7 January 2017, 06:00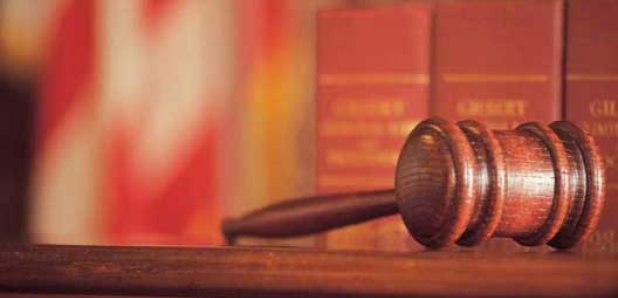 Two brothers have been jailed for a total of 21 years for their involvement in distraction burglaries across the south east of England.
William and Michael O'Donoghue were told by a judge that their offences against elderly vulnerable victims were "despicable."
Prosecutor Neil King told St Albans crown court that 19 homes were targeted between August and October 2014.
The victims were aged between 73 and 99, and eleven lived in sheltered accommodation.
Members of the conspiracy posed as water board officials or police officers to gain access to the homes, using an NHS lanyard as a form of identification.
At one address, in Breadcroft Lane, Harpenden, William O'Donoghue was involved in the robbery of a 77 year-old man. The victim was held down by the men, who said they were police officers, while they stole £13,200 from a pillow case.
Distraction burglaries, and burglaries where elderly people were out, took place in Luton, Potters Bar, Hatfield, Wokingham, Buntingford, Royston, Ashford in Middlesex, Slough, Kings Langley, Buckhurst Hill, Waltham Abbey, Stevenage and Welwyn Garden City.
William O'Donoghue, 32, of Croxley View, Watford, pleaded guilty on the day of his trial to conspiracy to burgle and robbery. He had 31 convictions for 79 offences.
Michael O'Donoghue, 39, of no fixed address, was convicted by a jury of conspiracy to burgle. He had 30 convictions for 77 offences.
For Michael O'Donoghue, Simon Ralph said he only became involved in the last 8 offences in October 2014.
Will Noble, for William O'Donoghue, said he had been in custody since April last year and had attended drug and alcohol awareness courses in prison.
Judge Andrew Bright QC said:
"This was a campaign of distraction burglaries committed over three months. They were truly despicable offences of the most appalling type. You targeted elderly vulnerable victims in the daylight hours."
William O'Donoghue was jailed for 12 years - 10 for the conspiracy and 2 for the robbery. Michael O'Donoghue was sentenced to 9 years.
Co-defendant Thomas Hannifin, 24, is serving a sentence of 11 years 6 months for the conspiracy to burgle and robbery offences.