Burton Latimer: Weetabix To Be Sold To US?
8 March 2017, 17:35 | Updated: 8 March 2017, 17:39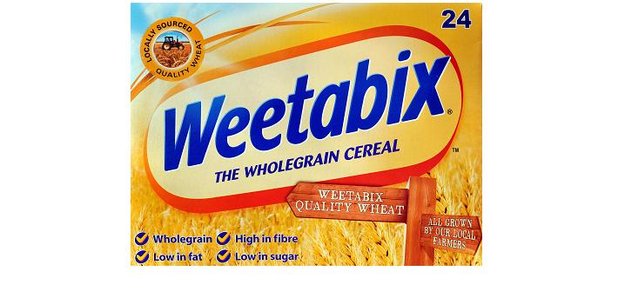 America's third-biggest cereal producer is trying to clinch a £1.5bn takeover of Weetabix, the Royal Warrant-holding food company that makes some of Britain's most popular breakfast products.
Mark Kleinman, from Sky News has learnt that Post Holdings, which is listed on the New York Stock Exchange, is one of just two bidders left vying to acquire Weetabix from China's Bright Food, its majority shareholder.
Several sources said on Wednesday that Post, whose brands include Golden Crisp and Cocoa Pebbles, was "running hard" to secure a deal to buy Weetabix, with an agreement possible by the end of the month.
They cautioned, however, that there was no guarantee that Post would emerge victorious from the auction. Revised bids are said to be due in the next few days.
Weetabix is minority-owned by Baring Private Equity Asia, reflecting the company's efforts to build a strong presence in China and other markets in the Far East.
The British brand, manufactured near Kettering in Burton Latimer, has made efforts to broaden its business amid declining sales in the breakfast cereal segment of the food market.
It has launched a range of drink and cereal bar products in recent years, with mixed results, although it insists that its geographical diversification has paid off.
Here in the UK, Weetabix is the second-biggest cereal maker behind Kellogg, the US food company.
In recent months, it has been hit by the weakness of sterling, and like many food producers has raised prices as a consequence.
Weetabix has also faced a period of employee unrest, although it announced a £30m investment in two UK manufacturing sites in January.
The Weetabix sale process is being overseen by Goldman Sachs, which hasn't commented.
Other prospective bidders mentioned in connection with Weetabix include Associated British Foods, Barilla, an Italian pasta producer, and Kellogg's, although sources suggested that they were not involved in the process.
Post hasn't commented either.