Cambs Metro One Step Closer To Reality
31 January 2018, 11:59 | Updated: 31 January 2018, 12:04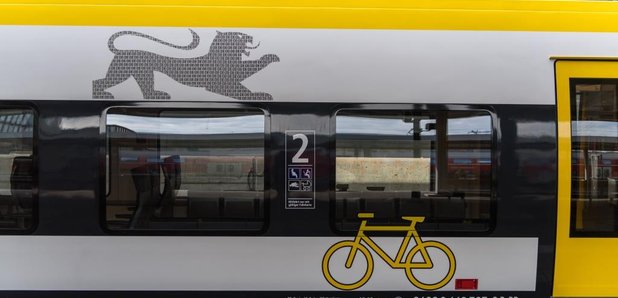 Plans to construct a congestion beating metro system has taken one step closer today now the regional authority, the Cambridgeshire & Peterborough Combined Authority have given the go ahead for the next stage of developing the idea.
Last July, the Combined Authority (CA) Board began to assess the solutions to help beat the regions traffic problems, including an underground, trams and driverless metro systems.
This study concluded with the CA asked to approve £600,000 to develop an outline business case and various options.
BOLD PUBLIC TRANSPORT SOLUTION
On the outcome of the Board decision, Mayor James Palmer said:
"I'm delighted the Board is able to support this agenda item as Mayor. The Metro option, which includes tunnelling backed by the Strategic Options Assessment report is an exciting option and would transform the region's public transportation. The benefits of this scheme would extend beyond just Greater Cambridge.
Since my election I have been consistent in calling for a public transport offering that includes tunnelling and facilitates the significant growth that the region is due to experience over the next decade.
The need for a bold public transport solution is now and it's vital that we approach the task of delivering the Metro with a degree of urgency. The Strategic Options Assessment report states that it's possible for parts of the Metro, sections that aren't reliant upon tunnelling to be in operation by 2021. This needs to be one of the key aims.
Clearly tunnelling is more complex and we will have to wait a bit longer for the core section to be completed but we still need to be ambitious to deliver as soon as we possibly can.
Cambridge is a dynamic world class City and it's about time that it had a dynamic world class public transport system to serve it.
This outcome of the Board meeting today enables us to progress to the next stage in developing the Strategic Outline Business Case and Options Appraisal. Just one step of many before this project can delivered but a significant moment nonetheless."