Carnival Carnival Carnival Time!
22 May 2015, 14:06 | Updated: 22 May 2015, 15:03
Preparations are underway for Sunday's Luton Carnival; the biggest one day festival in the country!
The Carnival is centred around Wardown Park and around Luton town centre. It promises to be a day of an international variety of dance, food and entertainment all on the same one day! A fabulous reflection of a diverse mix of cultures.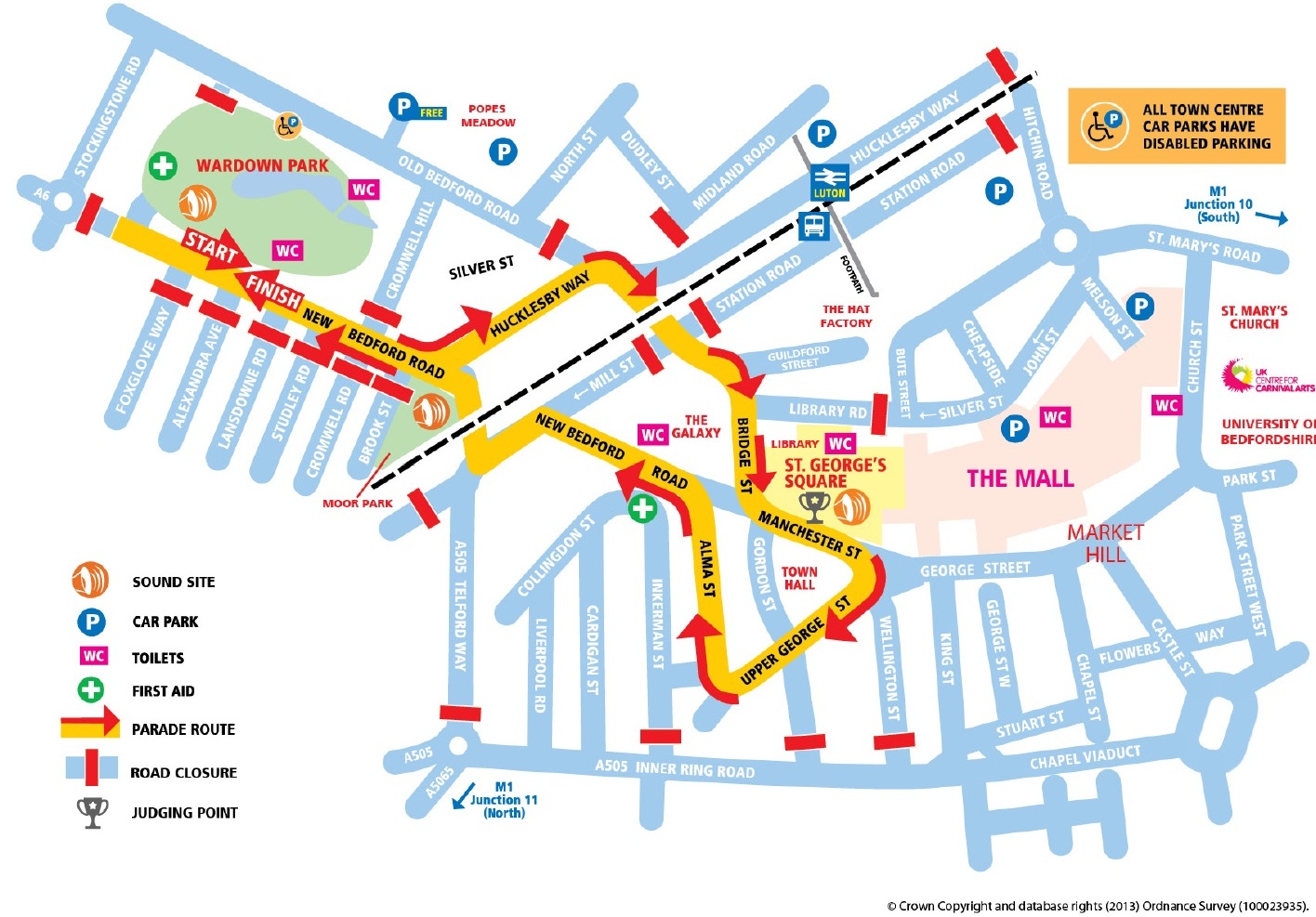 The theme for this year's Carnival is Let Your Dreams Take Flight. It is along these lines that revellers are invited to take part in our photography competition to win shopping vouchers. Just capture the moment on camera which you think is representative of the theme this year.
With nearly 1000 participants taking part in the parade, including the "Heart Dancers"!, international groups and some of our local schools, the costumes are sure to dazzle and amaze. Enjoy the decorated floats, music and dance as you watch the parade go by. The spectacular carnival parade leaves Wardown Park at 1.30pm and will wind through the town centre in one breathtaking procession, finishing back at Wardown Park.
Wardown Park will be home to delicious international cuisines, trade and craft stalls as well as amusements, attractions and rides. There will be Sound Sites located in Wardown Park, Moor Park and St. George's Square.
Clary Salandy, Artistic Director of Luton International Carnival 2015 said:
"We're delighted to present such a diverse and high quality programme for Luton International Carnival. The programme takes its inspiration from many cultures from around the world and speaks to all generations. With a range of world music to enjoy and the spectacular parade.
We are already looking forward to the 40th anniversary of Luton International Carnival in 2016 to build even more on what we have this year."