Cat Struck By Air Pellet In Milton Keynes
21 July 2015, 16:00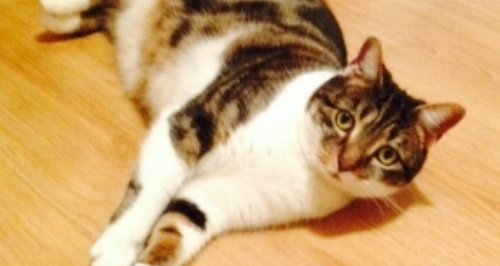 A cat has been shot with an air pellet in Milton Keynes.
The offence took place between around 10.45am and 7.30pm on Thursday 9 July in the area of Downhead Park.

The two-year-old cat, called Diva, was let out of its owner's home just before 10.45am but at 7.30pm she was found sat on the driveway acting in an unusual manner and moving very slowly.

X-rays taken by a vet showed one pellet from a pellet gun was lodged in the right side of her abdomen. Diva passed away in the early hours of Friday 10 July.

Investigating officer PC Samantha Pearce, based at Milton Keynes police station, said: "This was a very sad outcome to a nasty incident in which a much loved cat has fallen victim to an act of shooting.

"I would appeal to anybody who may have seen what happened, or has any information about the incident, to please contact the Thames Valley Police Enquiry Centre via the 24-hour non-emergency number 101.

"Any deliberate act of animal cruelty found to have taken place will be dealt with in the appropriate manner."

If you do not want to speak directly to the police you can contact the independent charity Crimestoppers anonymously on 0800 555 111. No personal details are taken, information is not traced or recorded and you will not go to court.