Caught Drink Driving
1 December 2015, 17:37 | Updated: 2 December 2015, 07:11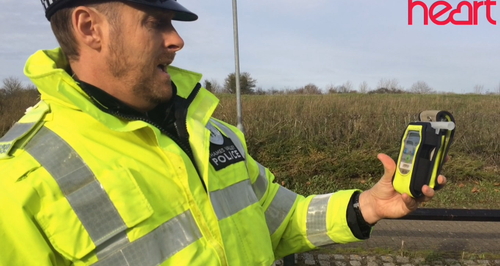 As police forces across the East of England launch their drink drive campaigns, Heart's been finding out what happens if you're caught.
Thousands will be stopped on the sides of our roads here over the next month, and it's thought hundreds of those will text positive for alcohol and being over the limit.
So Heart's reporter Rachael Venables spent a day with police, to see what it's like to be stopped, tested and arrested.
One roads officer told us:

"People caught drink driving will not only have a criminal record but will almost certainly lose their licence which could have significant implications for your work or home life. In the most serious cases the consequences of your actions could cause serious injury or even death. The risk simply isn't worth it."
Hear our report below: