Child Sex Abuse Cases Up In Beds & Northants
9 March 2016, 06:41 | Updated: 9 March 2016, 06:42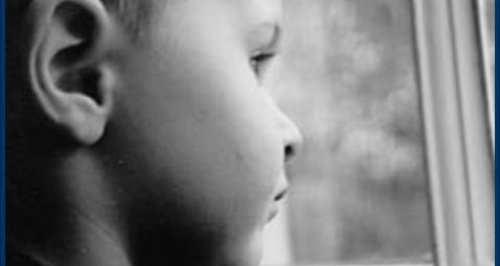 Nearly 90 children a month told police in Northamptonshire and Bedfordshire they'd been sexually abused last year.
The NSPCC say in the 2014-15 financial year officers heard of 1072 assaults that's 355 MORE than the previous one.

Down in Herts though the figures have actually gone DOWN from more than 850 to just over 600.
These figures may only reveal a small part of the whole picture as many children are afraid to speak up. And a recent NSPCC report also revealed that some young victims say they are not believed when they report sex crimes to police.
It is unclear why there has been such a staggering increase in recorded offences. However:
" Police forces may have improved their recording methods or become more vigilant about sex crimes.
" Survivors might feel encouraged to speak out following high-profile cases and greater awareness.
" And online grooming is becoming a major problem.

With such a dramatic increase in recorded sex crimes, the NSPCC says there has never been a greater need for therapeutic help for victims. The charity's It's Time campaign is calling on the government to increase funding for support services for children who have suffered abuse and ring- fence money for these survivors.
Colin Peak, NSPCC Regional Head of Service for East of England said: "This dramatic rise is deeply worrying and shows just how extensive this appalling crime has become, claiming many victims every day, every hour.
"Sexual abuse can shatter a child's mental health. It can leave them anxious, depressed and even suicidal. That is why it is crucial every single child who has endured abuse and needs support must get timely, thorough help so they can learn how to handle disturbing emotions and behaviours and rebuild their lives. Our It's Time Campaign demands that government make the mental health of abused children a priority so that some of the most vulnerable members of our society can start to recover."