Commons Leader Demands Tree Top Answers
1 June 2018, 08:20 | Updated: 1 June 2018, 08:23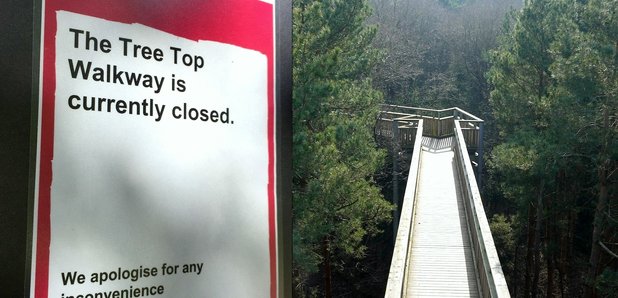 The Leader of the House of Commons Andrea Leadsom is demanding answers from DEFRA and the Forestry Commission over why one of the region's favourite tourist attactions, the Salcey Forest Tree Top Walk, was closed and when it will reopen.
Last month we reported on the sudden closure of one wooden walkway, which rises some 60ft into the forest canopy.

The Forestry Commission gave no notice, by gating off the entrance and then putting up posters saying the walk was closed.

The Commission continues to refuse to openly discuss the reasons why.

So now the Leader of the Commons and local MP Andrea Leadsom has written to both the Commission and Defra demanding some answers.
THE PETITION
A petition to re-open the walkway's now had more than 32,000 signatures.

Read more here: https://bit.ly/2J2sCrR