Compensation For Thameslink Commuters
28 August 2018, 18:18 | Updated: 5 September 2018, 09:09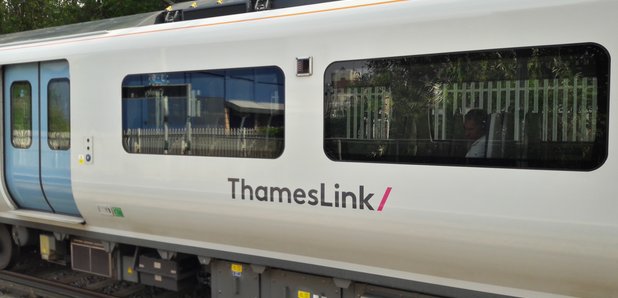 It was hailed as a generational step-change in running a railway the completed upgrade of thameslink tunnels through London to allow faster and more frequent trains but what followed in May this year - were weeks on-end of delays, disruption and cancelled trains on both Thameslink and Great Northern services.
Thameslink and Great Northern told passengers to be ready for the timetable change, but in the end, it was the rail operator which was woefully unprepared.

A second and then third new timetable had to be introduced to cope with the changes.
After a while, the rail-firm announced a compensation scheme for season-ticket holders.

But only now, has the parent firm, Govia Thameslink, said it will now open that up to non-season ticket holders.

The company says it's since introduced 200 more services than before the May timetable change but the real test could be next Monday - when it's back to work for many of those still enjoying the last week of the school holidays.
Govia Thameslink say:
"Qualifying passengers are those who have made a minimum of three days' return travel in any week, Monday to Sunday, in the period 20 May to 28 July from the most affected stations. Passengers using discounted books of Carnets are included.
Compensation will be based on the cost of tickets purchased for a period of between one and four weeks. The value of compensation may vary according to ticket type.
Passengers are advised to retain any tickets, receipts or other proof of travel where possible to support an application. Oyster Pay As You Go and Contactless customers should register their card on the TfL website and request a journey history to facilitate claims."
Chief Executive Officer Patrick Verwer said:
"We have listened to feedback. We believe it is right to extend the compensation scheme beyond season ticket holders to other regular travellers.
We are sorry for the disruption in the weeks that followed the May timetable change. Overall, the train services on Thameslink and Great Northern have been stable, more reliable and more frequent since the introduction of the interim timetable on 15 July. We have also introduced 200 more services than before the May timetable change."

Phase 1 of the scheme, in which GTR will begin contacting qualifying season ticket holders, will begin this week. For full details of the scheme and how it is being phased, passengers should visit railcompensation.thameslinkrailway.com