Convicted Gang Given Confiscation Orders
28 September 2018, 11:55 | Updated: 28 September 2018, 12:29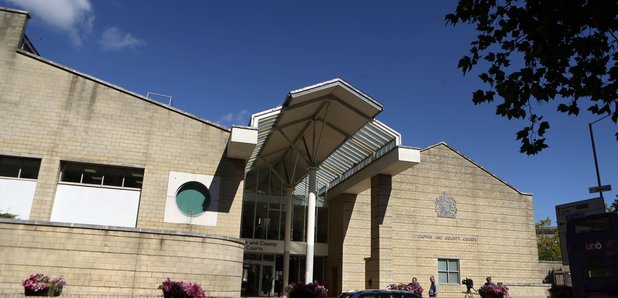 A criminal gang, including members from Bedford and Kettering, responsible for a £118m cocaine racket, and sentenced to more than 40 years imprisonment last year, have now been handed confiscation orders demanding they pay back more than a half million pounds or face further prison terms.
After last June's sentences, (2017), financial experts conducted meticulous investigations into the gang's finances and this week (Wednesday, September 26) granted confiscation orders at Northampton Crown Court.

Daniel Taylor, 44, of St Andrews Lane, Kettering, was found to have made a 'benefit' of £500,000 from his criminal enterprise.
He had an available amount of £134,706 - the confiscation order was given for this sum. He has been ordered to pay the amount in two months or face a further sentence of 18 months. The full benefit value made by Taylor will remain and he could be liable to pay the remainder in the future.

Taylor was sentenced in 2017 to 18 years for masterminding one of the largest ever illegal importations of Benzocaine into the UK. He was convicted of importing 2.7 tonnes of the cocaine cutting agent which would have given it an estimated street value of £118m.

Taylor's wife, Joanne Taylor, 49, of St Andrews Lane, Kettering, was found to have made a personal benefit of £91,065 and was ordered to pay this amount back in two months or face a default sentence of 12 months.

She had previously pleaded guilty to money laundering offences and was sentenced to 16 months in prison, suspended for two years and ordered to carry out 180 hours of unpaid work.

Andreas Leonidou, 35, of Stapleton Hall Road, Crouch End, London, pleaded guilty to conspiracy to supply Class C drugs. He was sentenced to 18 months.

George Charalambous, 35, of Alexander Park Road, Muswell Hill, London, was charged with one count of conspiracy to supply Class C drugs. He was found guilty at trial last year and sentenced this April to two years imprisonment.

Both Leonidou and Charalambous were found to have made a joint benefit of £256,120.

Two other members of the conspiracy who were previously sentenced included James Lewis, 35, of Portland Road, Rushden, who pleaded guilty to one count of conspiracy to supply Class C drugs and was sentenced to two years in prison, and Alexander Shennan, 65, of Roxton, Bedford, who was found guilty at trial of four counts relating to the production and supply of Class A, B and C drugs, and sentenced to 19 years in prison in October 2016.

Lewis was given a confiscation order in July, 11, 2018, of £48,045 which has already been paid. Shennan was found to have made a benefit of £378,000.

The scale of the drugs operation was uncovered in early 2014 after Border Force intercepted a 300 kilogram shipment of Benzocaine from a company in China and destined for Acuchem Ltd - a company set up by Taylor.

Detective Inspector Emma Nealon from the Serious and Organised Crime Team, who over saw the investigation, said:
"This is a fantastic result for us. Not only were we able to achieve successful prosecutions in court, but we have now successfully obtained confiscation orders for a substantial amount of money.

Criminals who think that they can simply carry out their sentences and then resume their lives living off the money made from crime no longer have that luxury.

In every case possible, we will look to recover money and assets that can be taken away from criminals and where possible invested back onto community initiatives or paid in compensation to victims."

The successful court outcome comes only days after the force launched Operation Bling - a major new campaign to encourage the public to report on those who continue to live a lavish lifestyle off their criminal activities despite having convictions.

Anyone with information or who has concerns can contact Northamptonshire Police on 101 quoting Operation Bling or report online at northants.police.uk/contact/online

Alternatively, they can call the independent charity Crimestoppers anonymously on 0800 555 111.