Corby: Urgent Care Centre Talks Continue
9 August 2017, 14:19 | Updated: 9 August 2017, 14:23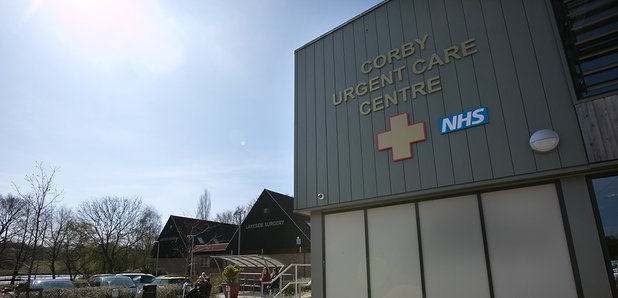 NHS Corby Clinical Commissioning Group (CCG) has agreed a plan of action about the future of urgent care services in the town.
An extraordinary Governing Body meeting was held yesterday (Tuesday 8th August) at the Corby's Cube to consider the future of the Urgent Care Centre after 30 September 2017.
During the meeting Governing Body members unanimously agreed that the CCG will talk to existing service provider Lakeside+ about continuing the service, beyond Sept 30th.
The Governing Body has also agreed to engage with the public about the need to review current urgent care services, to ensure they meet local need, are affordable and in line with national policy.
CCG Clinical Chair Doctor Joanne Watt said:
"We are grateful for the patient stories we have already heard and are committed to continuing to talk to local people about the future of services."
NHS England has set out national plans for the development of Urgent Treatment Centres, providing access to GP-led primary care 12 hours a day, 7 days a week. The UCC currently doesn't fit that model.
Carole Dehghani, the CCG's Chief Executive, said:
"We want to ensure the best quality of care for the patients of Corby with the resources available to us. This is likely to entail some service change."
The CCG and Lakeside+ have been in legal dispute about the terms of the UCC contract. A ruling by an independent expert has increased the cost of the UCC significantly and the CCG will need to address the financial impact of that decision.
In the meantime, it was understood by the Governing Body that if an agreement cannot be reached with the current provider before 30 September 2017, and no other provider can be found, then there would be no contract in place on 1 October 2017 with any provider meaning the UCC would inevitably close on that day, at least on a temporary basis.
In the event of this occurring, the CCG is considering measures to ensure adequate access to services – such as extended GP opening hours and the deployment of specialist nurses.
During the meeting, evidence was presented of the high number of patients attending the UCC without an urgent need, who could have been helped by other services such as pharmacist, nurse practitioners, other healthcare practitioners and GPs.
After the meeting, the CCG received a 2,752-name petition from local people who want the UCC to stay open.