Countdown To Greyfriars Explosion
The hours are ticking away until Northampton's Big Bang - and the end of one of the country's biggest eyesores - the Greyfriars Bus Station.
Love it or hate it* (includes REALLY hate it), the striking building's served the town's bus passengers well for nearly 40 years - but with mounting maintenance costs and an estimated refurbishment bill into the tens of millions of council tax-payers money, the building's fate was sealed long ago.
It's DOOOMED
From 6am on Sunday (15th March), a town-centre exclusion zone will be enforced for 414 homes along with the Grosvenor Shopping Centre.
The red areas below are where no-one will be allowed inside until the all-clear's given - which is expected to be no later than 1pm, but it's hoped it'll be much earlier than that.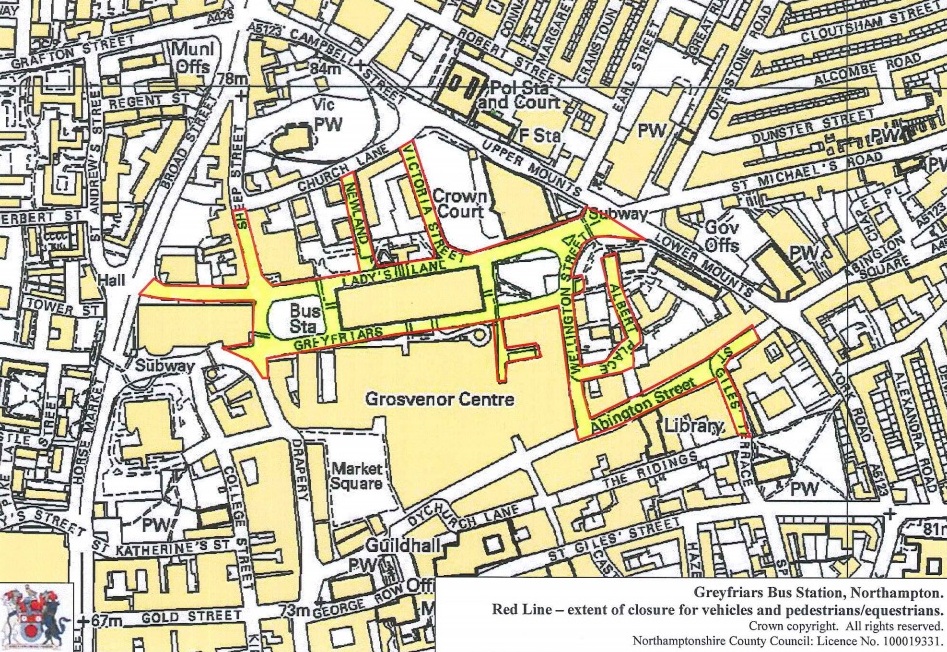 Engineers have to assess the weather and other safety conditions on the day before deciding it's safe to permanently close the "Mouth of Hell" as it's become known.
Watch the demolition - live - HERE
If you have difficulties you can also see it HERE
Heart will be close to the scene to keep you updated on-air and via twitter @Heart4CNews