Croydon Cat Killer In Herts & Beds Now?
14 November 2017, 16:47 | Updated: 14 November 2017, 17:23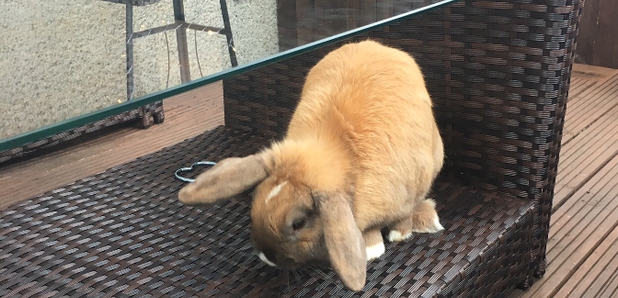 Two pet rabbits have been killed within days and just a number of miles apart in Harpenden and Luton, with fears the person responsible is the notorious "Croydon cat killer".
Several hundred animals, mostly pets, have been killed in a continuing series of crimes which began around 2015 in the Croydon area and has since spread across London and the south East.
Most recently a pet rabbit was killed in Harpenden in Longfield Road between 11am on Monday, Nov 6th and 11am on Wednesday, Nov 8th.
The body of the grey rabbit, which displayed several wounds, was found in a flower bed in his owner's garden.
A few days later in Luton, another pet rabbit was found mutilatated in Verde Close, Luton, which is believed to have taken place between 4am and 5am on Saturday (11 November).
The owners of a grey rabbit discovered the pet had been removed from its hutch and left in the flower bed having been killed.
Bedfordshire Police say:
"Investigating officers believe this incident could be linked to the wider Operation Takahe where vast numbers of pets have been killed in similar situations in the South East.
Officers have linked in with surrounding forces and are pursuing several lines of enquiry."
Community Crime Sergeant Pauline Leng said:
"We understand these incidents are highly distressing for the owners and the concern caused across the wider community.
We take reports of this nature very seriously and we urge anyone who has any information that could assist our investigation to come forward."
Anyone who witnessed any suspicious behaviour in the area or has any information please contact police on 101 quoting C/49144/2017. Alternatively you can contact Crimestoppers anonymously on 0800 555111."
Donna Leal, who's pet rabbit Elmo (pictured) was killed in Harpenden told Heart:
"I just went out in the garden to feed him and I found him in the flower bed - he'd been covered over in mud, really neatly.
But when I took him out hiss head and legs were gone and we still don't know where they are.
It's really scared me to think someone has been in our garden, probably with a weapon whilst my children were in the house, and done that to our rabbit."
Donna added:
"I would tell anyone now to bring their animals in. Keep their cats in at night, rabbits, guinea pigs, bring them in, lock them in."
Hertfordshire Police say:
"If you have any further information that could assist the investigation, please call Hertfordshire Constabulary on the non-emergency number 101, quoting crime reference F2/17/2157 or report information online."